It was way back in September 2008 that Microsoft bid farewell to laser with the launch of its BlueTrack mice, but the works-on-virtually-any-surface tracking technology hasn't really been expanded upon... until now.
To the delight of lefties the world over - including HEXUS.community reader digit - Microsoft has today launched two new ambidextrous BlueTrack mice: the Wireless Mobile Mouse 6000 and the Wireless Mouse 5000.
As the name suggests, the Wireless Mobile Mouse 6000 (pictured below) is designed for on-the-go notebook/netbook users and features Microsoft's first nano USB transceiver - sticking out only 0.8cm from a USB port and stowing neatly into the mouse when not in use. It's priced at $49.95, and yes, "about time" will be the cry from Logitech VX Nano users.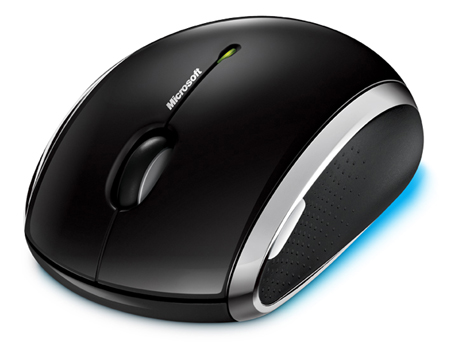 Featuring Microsoft's proprietary BlueTrack technology, it promises to work on more surfaces than traditional optical or laser mice, and that very functionality is also available to desktop users via the new Wireless Mouse 5000 (pictured below).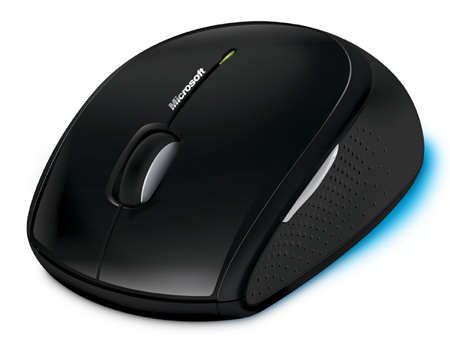 Unlike the existing BlueTrack-equipped Explorer Mouse, the Wireless Mouse 5000 promises comfort for either hand and is priced at $39.95 as a standalone product. For those in need of an entire solution, there's also the $69.95 Wireless Desktop 3000 bundle - consisting of the Wireless Mouse 5000 and the Wireless Keyboard 3000.
The keyboard (pictured below), looks a little plain but features 2.4GHz wireless connectivity, a thin-profile design, quiet-touch keys and a soft-touch palm rest.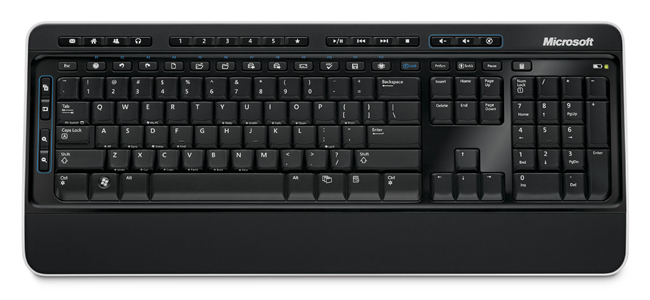 There's no mention yet of UK availability, but all three products are available to pre-order for US shoppers at Amazon.com.
*Update*
The following UK etailers now have pre-order links available - thanks to HEXUS.community member Kjnowak for the heads up:
Amazon.co.uk - Microsoft Wireless Desktop 3000 - £49.99
Play.com - Microsoft Wireless Desktop 3000 - £32.99
Both items are expected to be released on June 17th.