The latest HEXUS.winners win4FREE competition gave you the opportunity to win an FSP NB PLUS notebook adaptor, and we're happy to announce four lucky winners!
We asked HEXUS readers to come up with a new product name for FSP's unimaginatively titled NB PLUS, and we've had no shortage of entertaining entries. After plenty of deliberation, our chosen winners are:
FSP Reptilia Xtreme, by snahal
Completely random, snahal. But we like it, we've no idea what it could mean, or how it relates to the product, but we'd be tempted to buy it!


FSP PowerTrip, by stavroshamster
Nothing flamboyant about this one from stavroshamster, but it's a winner due to its "does exactly what it says on the tin" mentality.


FSP Dynamo+, by Zhaoman
Sounds a little bit scary, but we like it.


FSP Super Happy Lappy Toppy Fun Time Universal Charging Device xTREEEEEM!, by Barkotron
How could we not pick this one? Though, FSP's gonna need bigger packaging!

A big congratulations to our four lucky winners, you'll soon be finding one of these in your mailbox: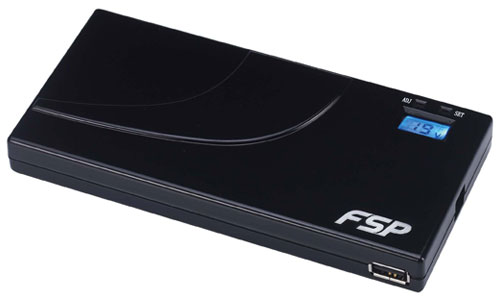 Our thanks go to FSP for supplying the prize and to all those who entered the competition. If you didn't win this time around, keep your eyes peeled for our next HEXUS.winners win4FREE competition!
Related reading