Performance memory and gaming peripherals specialist G.Skill has launched a new compact mechanical keyboard. The KM360 is a tenkeyless design that is remarkable for packing in Cherry MX keyswitches, LED lighting, and a brushed aluminium top plate - in a pleasingly minimal black or white design - for under US$50.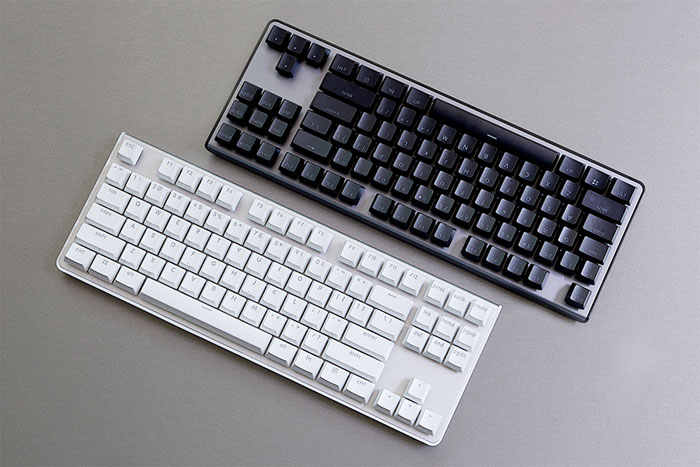 Unlike its previous gaming orientated keyboards, G.Skill is targeting the KM360 as a good choice for both professionals and gamers. Perhaps this broader market target has precipitated the KM360's uncluttered design with simple functional white backlighting.
Buyers are able to choose from black or white finishes which use smooth to touch but wear-resistant ABS double injection contoured keycaps. However the keyswitch type choice is already made for you. G.Skill specifies that all the keys (87 of them) will be Cherry MX Red linear type switches, except for the space bar for which it has chosen the Cherry MX Black type of switch. All keys offer a 2mm actuation and 50 million keystroke lifetime.
As mentioned above, the backlighting is courtesy of the businesslike white LEDs but can be adjusted through five levels of brightness as follows; 0, 25, 50, 75, and 100 per cent. No 'effects' are mention in the product pages or press release about the KM360.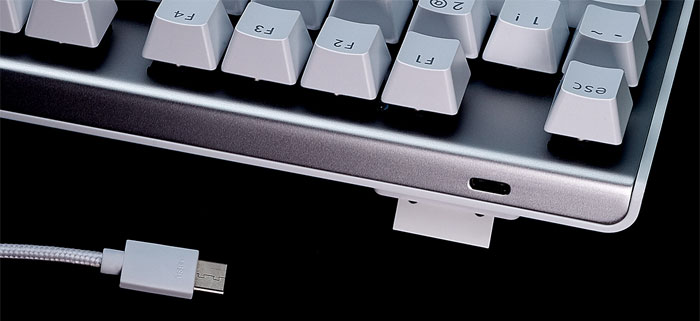 Other niceties about the G.Skill KM360 include; the detachable USB Type-C cable (1.6m braided cable provided), NKRO input, and built-in-key LED status indicators (Scroll Lock, Caps Lock, Windows Key Lock). This mechanical keyboard measures 35.9 x 13.15 x 3.74cm and weighs 685g.
G.Skill says that the KM360 TKL mechanical keyboard is available immediately stateside at US$49.99 from the likes of Newegg.