It has been almost three years since HEXUS featured the Wooting One mechanical analogue keyboard in the news. At that time, the firm had successfully completed its Kickstarter funding round - with backers excited to be receiving a mechanical keyboard with analogue keys in due course. Things have progressed and currently Wooting is taking pre-orders for the second gen and aptly named Wooting Two. However, the firm's introduction of the new Lekker keyswitch, which could popularise its tech in third party products, might be the biggest breakthrough for the company yet.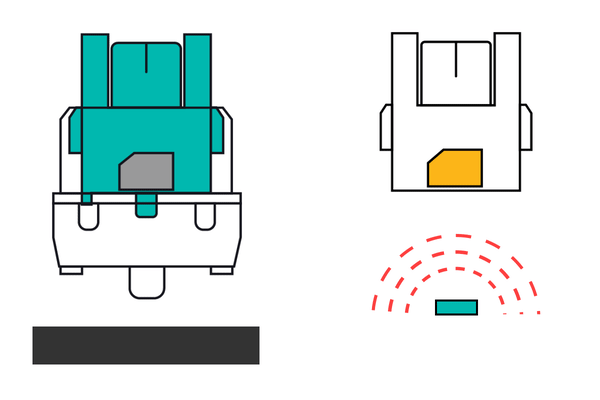 As a quick refresher, Wooting aimed to make waves in the PC keyboard business by popularising analogue keyswitches. Unlike traditional keys which reach an actuation point then register a press, the analogue keys are pressure sensitive so you can enjoy modern game-pad style control of movement, for example, via the typical WASD input method. From creeping movement to sprinting, gradually, without modifier keys, is thus possible.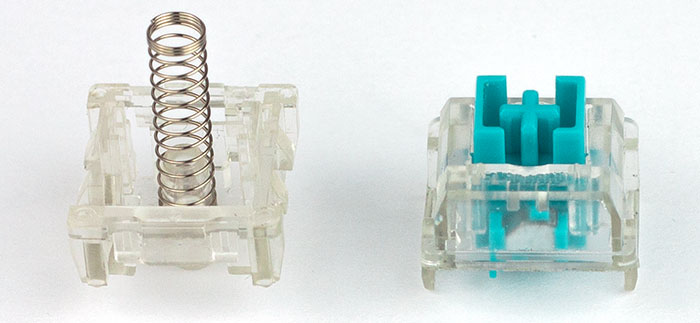 In its blog post on the new Lekker switch, Wooting says that it is readying it for mass production and it hopes to be able to "support other makers to make an analog input keyboard and provide the tools required," using its technology. Already two partners are working to help to realise Wooting's goal. Switch maker Huannuo and hall-effect sensor maker Major-Power are on board on the supply side of the equation. Third party keyboard makers and hobbyists will be able to purchase Lekker switches from these partners in due course.
In addition to its blog post about the Lekker switches, Wooting has released a product page so you can read up on the particular switch(es) that will be built as part of this project. At the time of writing there is just a single transparent switch detailed and it is an MX keycap compatible linear type switch with a 'key end force' of 65cN.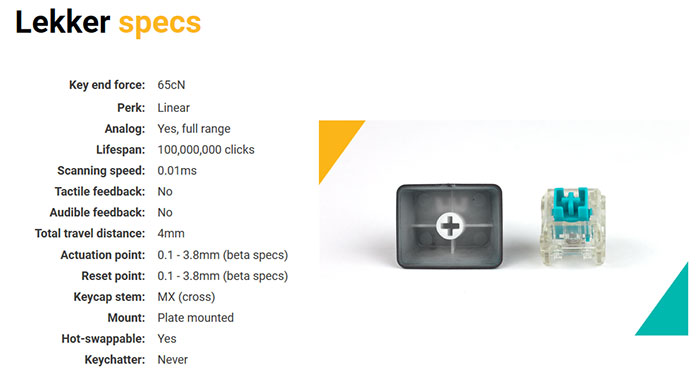 Alternative solutions
Wooting isn't the only company working on analogue mechanical PC keyboards and switches. In March HEXUS news featured the Cooler Master MK850 analogue mechanical keyboard which used IR sensor based tech for 4mm range of movement sensing in its QWER and ASDF keys. At the time of our news piece the keyboard was on pre-order but it is now available for £187 from Scan.