Gaming peripherals and computer components specialist Cooler Master has released a new compact Bluetooth keyboard with mechanical keyswitches. The Cooler Master SK621 is a 60 per cent layout keyboard with 65 Cherry MX low profile switch backed keys. HEXUS reported on the launch of the low profile Cherry MX keyswitches back in January 2018. As you can see from the pictures this compact keyboard features RGB backlighting.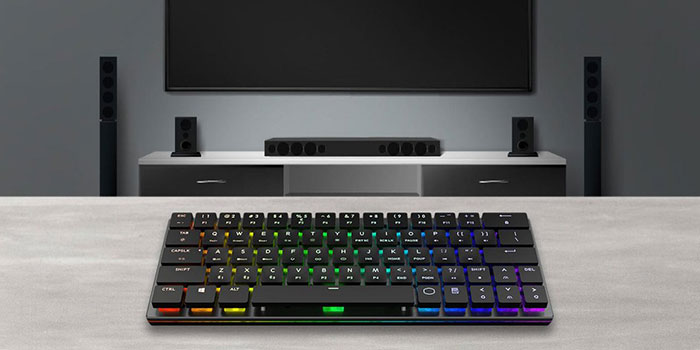 In an email to HEXUS, Cooler Master said that it thought the new SK621 would appeal to those who are on-the-go mobile workers by day and gamers at night. Based upon the new low profile MX switches from Cherry, this keyboard is claimed to offer keys with a reduced travel distance and actuation point but a comfortably familiar Cherry MX typing experience. According to the email we received the keys will be of the 'red' type, so they will be linear, non-tactile and non-clicky.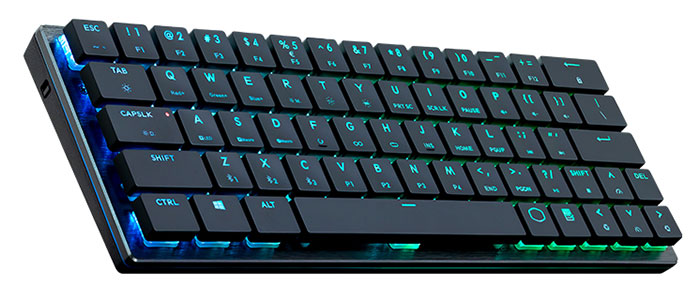 Cooler Master's wireless-hybrid design means you can choose between corded and cordless operation depending on situation and preference. Once fully charged the SK621 offers approximately 14 hours of use time while backlit, or up to four months with lighting off. The wired connection is via a USB Type-C port and a 1.8m braided cable which connects to USB 2.0 Type A (computer side) is provided in the box.
Considering the tech specs, the Cooler Master SK621 is said to offer a polling rate of 1000Hz, and a response rate of 1ms. Inside the keyboard is a 32-bit ARM Cortex M0 for processing and 512KB of on-board memory for saving preferences, profiles and macros. The SK621 measures 293 x 103 x 29.2mm (L*W*H) and weighs 424g.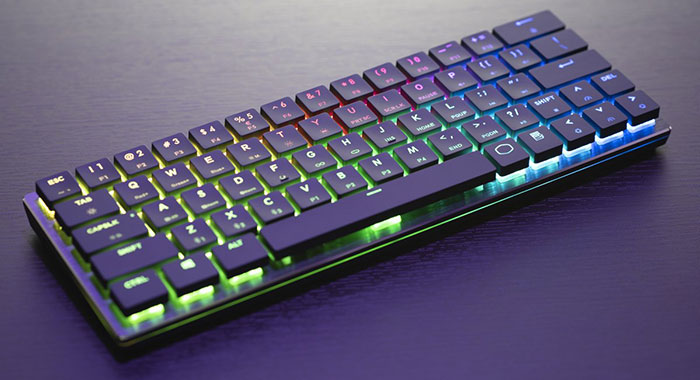 Cooler Master leverages its on-the-fly system for easy Multi-media, Macro Recording and Lighting Control but there is accessory software available too if you prefer to tinker with settings via computer UI. The RGB lighting works on a per-key basis and there are many modes available to please. A light ring is present all around the keyboard frame too.
If you are interested in the Cooler Master SK621 it is available very soon with an RRP of £139.99. If you like the idea but this model is a bit too small for you then Cooler Master would like to direct you towards the TKL SK630, or even the full sized SK650. We looked at those two larger keyboards in HEXUS news, back in February.