Shown for the first time in public at Ovislink's stand was the company's AirLive-brand MU-7000AV multimedia network hard drive. It supports the most common standards of video - MPEG-1, MPEG-2 and MPEG-4 (AVI, DivX 5, XviD) - as well as MP3 audio and JPG picture playback. Also included are a fully-featured IR remote control and parental-lock capability.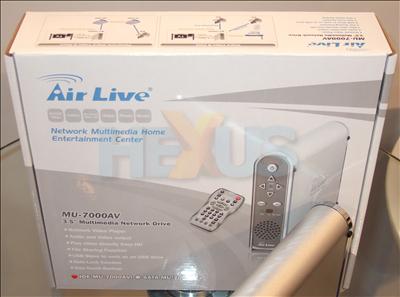 It's being sold with and without a hard drive and, though currently available only in a PATA (IDE) version, should be available in SATA, too, later in the year.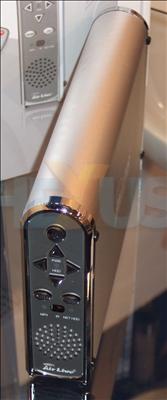 However, WiFi is not built in, though the drive can be connected via Ethernet to a wireless router - such as the next product.






Combining the functionality of a Wireless Access Point with a NAS means that the WMU-6500FS can share the contents of its hard-drive wirelessly.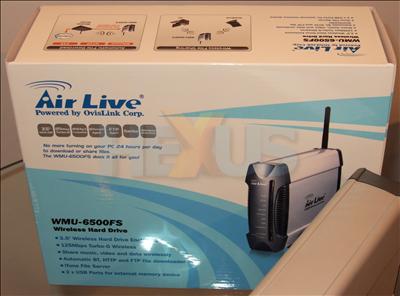 In addition, it has built-in agents for FTP, HTTP and BitTorrent, so you can download files direct to the hard drive without having to leave the PC on.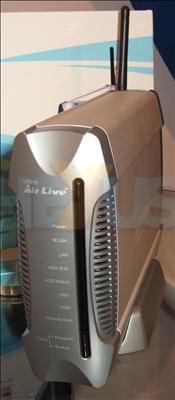 The WMU-6500FS is available in SATA and PATA versions and available to buy now.