HomePlug networking solutions provider Intellon was showing off its HomePlug AV home networking solutions, compared against older and slower non-HomePlug technology.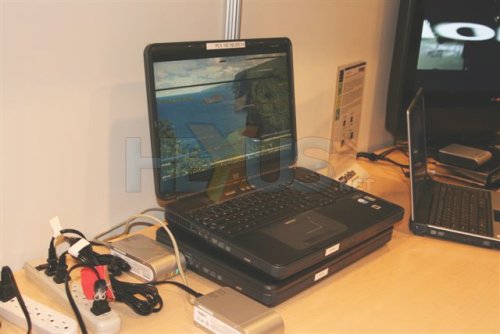 Original HomePlug ran at 14Mbps, while HomePlug AV can operate at 200Mbps. One of the big benefits to HomePlug is that no extra wires need to be run to create a home network. However, earlier this week we detailed some of the other ways HomePlug could make itself popular, given that WiFi's so strong in the home networking segment.
One of the applications of HomePlug AV is for HDTV streaming around the house. Older HomePlug and proprietary powerline networking solutions cannot provide the bandwidth needed for reliable and interference free data streaming. Intellon demonstrates how some other solutions work (or rather, don't)...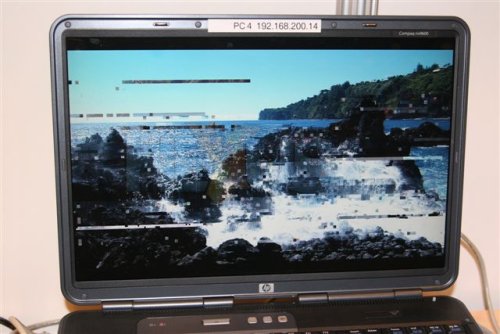 Indeed, this is what happens when you don't have enough bandwidth for reliable HD video transfers and have powerline networking devices that are susceptible to interference from lamps and other equipment. The hardware in use here is Panasonic based and not to the HomePlug specification.
Intellon's HomePlug AV hardware, however can handle multiple HD video streams, interference free, so you needn't worry about turning on the microwave in the middle of a streaming session.