Store it, play it, watch it.
For a while now we've quite liked the Thecus kit. Their range of NAS stuff has always received positive comments from our technical guys and they've won a few awards, but the M3800 faced a stiff challenge when I gave it the once over at Computex 2008. Where was that challenge coming from? Well, me, actually and my long experience of streaming media around the house.

Now where the M3800 beats my media network is that it cuts out the need for a PC to be in the loop. This is actually a bit of a biggie as currently I've had to drill two holes in my exterior walls to run the cabling for my network plus I need to have my server, my Vista PC and my Xbox 360 all on just to stream my media. So using an M3800 cuts out the server and the PC when streaming as it all comes from the M3800 itself.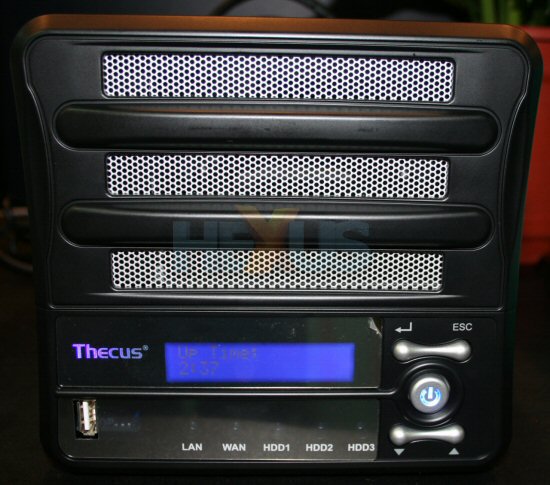 Click for larger image



Even better, seeing as the media is stored on the M3800, you don't have to worry about laying network cable as those powerline/homeplug network devices, whilst generally being too slow for streaming over a network, are perfectly fine for transferring data to the M3800 for viewing later. The M3800 comes with HDMI and optical out for video and sound output and is managed with an easy to use web based interface.

Coming to the GUI for navigating and accessing your media on the TV display, the software is still in development, but already showed the functionality you'd expect to see from such a device. You can select from three media categories: Movies, Music and Pictures and can have the music playing whilst you view your piccies.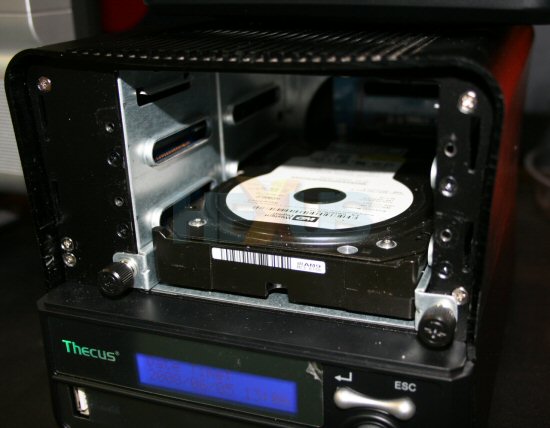 Click for larger image



There's still a bit of work to be done on the software yet as fast forwarding in a song or rewinding a video clip was a bit dodgy but the simple remote, with just a few buttons to navigate the menus and control the media was easy to use and pretty intuitive. Expect to see the M3800 hit retail shelves in Q3 this year.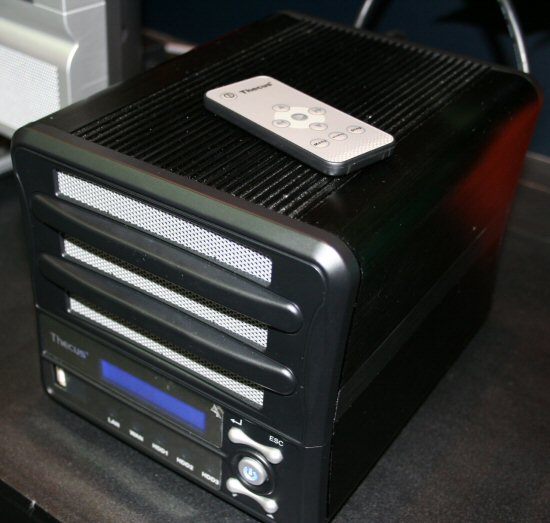 Click for larger image