With Intel's initial Sandy Bridge troubles quickly becoming a thing of the past, Gigabyte has used the CeBIT 2011 show floor as a means to build up hype for the upcoming Z68 chipset by previewing an early prototype of its GA-Z68X-UD4H-B3.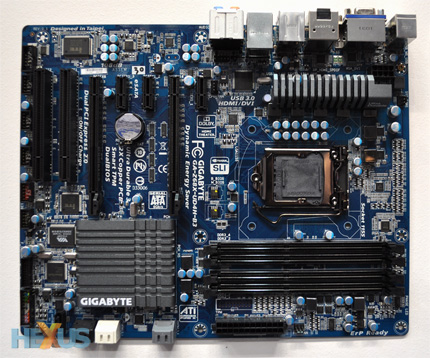 We reckon the board will be given Gigabyte's traditional light-blue makeover prior to launch (rumoured to be somewhere in the second quarter of 2011), but the basic black-and-grey prototype shows off what's in store for Gigabyte's UD4 model.
The CPU appears to be served by a basic 6+1 power phase, SLI and CrossFire configurations are supported through two PCIe x16 slots than run at x8, x8 when two discrete cards are installed, and the range of expansion slots is rounded out with a further three PCIe x1 slots and two standard PCI slots.
Storage is catered for via a healthy array of seven SATA slots - four of which are of the SATA Gbps variety - and filling the hole left by the existing P67 and H67 chipsets, Z68 supports both Intel's Flexible Display Interface over DisplayPort, HDMI and DVI outputs, as well as overclocking on K-series Sandy Bridge CPUs.