VIA Technologies, one of the world's largest independent manufacturers of motherboard chipsets, has confirmed the inevitable; it is to exit the third-party chipset market.
The news has been making its way across the Internet in something of a hurry, but doesn't come as a surprise. Though VIA has now officially confirmed its intent to stop manufacturing chipsets for both Intel and AMD, it's a strategic shift that began years ago.
VIA's latest Intel-based chipset came in 2006, and its latest AMD offering landed way back in 2004. Clearly, VIA has been moving away from its third-party business for some time.
Instead, VIA has ambitions to concentrate its resources on the processor platform business, building around the promising 64-bit Isaiah-based Nano processor family.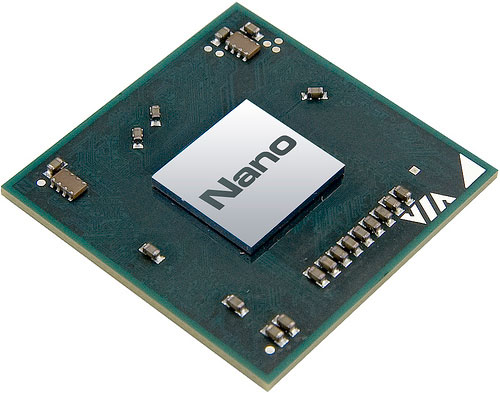 With Intel making more of its own chipsets, and the introduction of new features such as Intel QPI (quick-path interconnect) on its forthcoming Core i7, it appears to be proving difficult for third parties to license such technology.
Though VIA's website now states that it no longer sells some or all of its Intel and AMD-based chipsets, it won't be quitting the chipset business completely. Quite the contrary, in fact, as the Taiwan-based manufacturer is now focusing on developing chipsets for its own C7 and Nano processors.
Richard Brown, vice president of corporate marketing at VIA, said:
We have been focusing on building up our x86 processor platform business for quite a number of years, and have therefore aligned our chipset development resources accordingly. Processor platforms now comprise the core of our business, and we are very excited by the growing demand we are seeing for our VIA C7 and VIA Nano processors.
In recent weeks, third-party chipsets from NVIDIA have also been cast into doubt. Though NVIDIA has categorically denied any plans to exit the chipset business, the need for third-party chipset manufacturers appears to be shrinking.