Up-and-coming motherboard manufacturer J&W had an interesting motherboard on show.

Pushed as the ultimate base for a home theater PC, J&W - which happens to be number two with respect to sales in China - had a Mini-ITX AMD 780G board in a svelte chassis.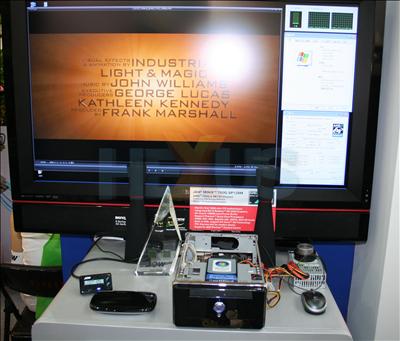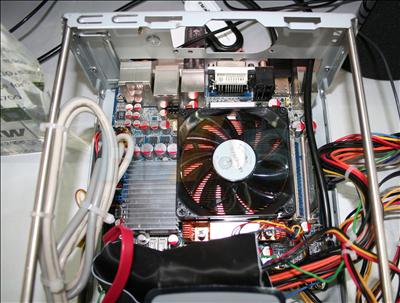 HEXUS is of the opinion that the 780G chipset provides excellent multimedia support as well as IGP-based DX10 gaming from the HD 3200 core.

Now, shoehorning that all in to a six-layer Mini-ITX board, the J&W MINIX 780G-128M adds in a 128MiB onboard framebuffer (SidePort) for extra performance, delivering around 1,700 marks in 3DMark06.

The chipset/motherboard combination also provides hardware-assisted high-def. decode, Phenom X3 and X4 support, HDMI, DVI, VGA, Gigabit LAN, eSATA and 7.1 audio.  

The small-sized board was paired up with an energy-efficient 45W X2 processor and connected to J&W's iPartner Control Center.

We'd look at recommending the setup without reservation if it wasn't for the high price-tag on the motherboard, some $180 retail.

An interesting motherboard with significant power, though.