Gigabyte's gearing up to make its debut in the Ultrabook market and the first signs suggest that it'll do so by providing a twist or two.
On show at CeBIT 2012 is the U2442, Gigabyte's first Ultrabook and one that appears to bend the rules of what an Ultrabook really is.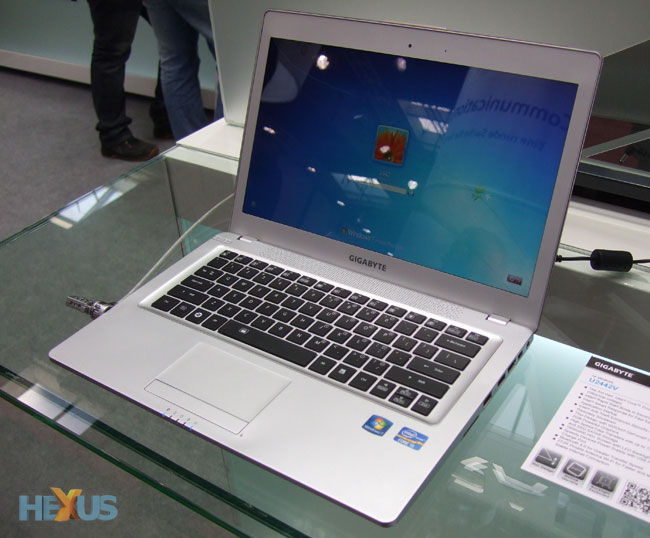 It's thin (albeit slightly chubbier than other Ultrabooks on sale today) and it feels very light as a result of the combined plastic and metal frame.
Not quite the sexiest Ultrabook in terms of appearance, but Gigabyte's squeezing a good amount of high-end hardware within. At the helm of the U2442 is a third-generation Intel Ivy Bridge processor, and that's paired with a yet-to-be-announced NVIDIA GeForce GT 640M graphics chip armed with a 2GB frame buffer.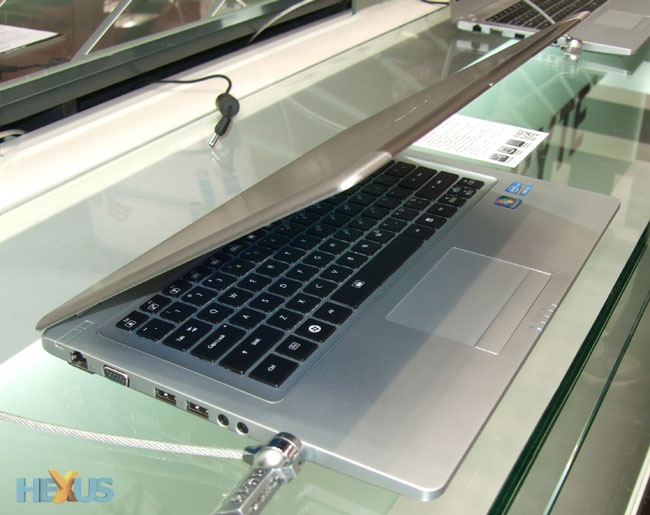 Gigabyte tells us a choice of hard disks or SSDs will be available (though we're not sure HDD-only models would qualify as Ultrabooks), and a backlit keyboard is included as standard.
Given the slightly-thicker frame, the Taiwanese manufacturer has also been able to squeeze in a good selection of connectivity options. Although the model on display at CeBIT appears to be a pre-production unit, it shows off Ethernet output, VGA, four USB ports (two of which are USB 3.0), HDMI output, an SD card reader and ThunderBolt.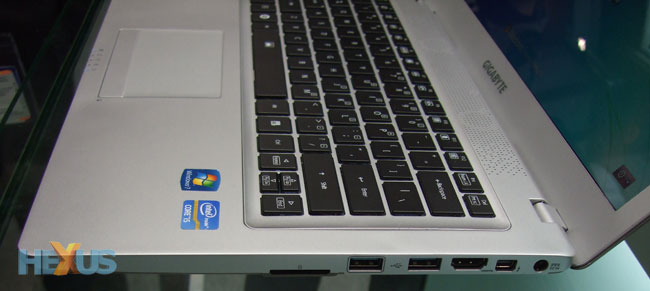 A fine specification but the U2442 didn't quite have that Ultrabook feel about it. The keyboard did have a tendency to flex a little too easily for our liking, and the largely-plastic chassis didn't feel particularly robust.
Still, this looks a lot like a pre-production model and with a bit of fine tuning Gigabyte could deliver a strong overall package. The price? We couldn't get a definitive answer, but the manufacturer did hint at 'around May' priced at 'around $1,000,' which with dedicated NVIDIA graphics sounds mighty promising.