Ultra motives
While the huge consumer electronics fair IFA has seen the usual incarnations of 3D, a more immediate and tangible trend has featured prominently this year, in the form of the Ultrabook.
In case you need reminding, this is the new name for 'thin-and-light' notebooks that is being heavily promoted - and funded - by Intel. There are no unique CPUs for this platform, but the general design and manufacture of notebooks bearing the Ultrabook name is designed to produce the kind of look and feel that has helped the MacBook Air to sell so well.
Acer's first Ultrabook effort is called the Aspire S3. It features technologies to help with power management, quick restart and faster internet access. The S3 has a 13.3 inch screen, is 1.3cm thick and weighs 1.4kg. It comes in a range of specs, costing between €799 and €1199, and is expected by Acer to be its star product for Q4.
"The Aspire S3 is truly designed to meet notebook users' needs, combining essential features of the smartphone and tablet PC, such as fast startup and Internet connectivity, with long battery life," said Campbell Kan, PC boss at Acer. "Matched with its slim form, the Aspire S3 will provide a fresh experience and set a major milestone in the history of Acer's notebook development."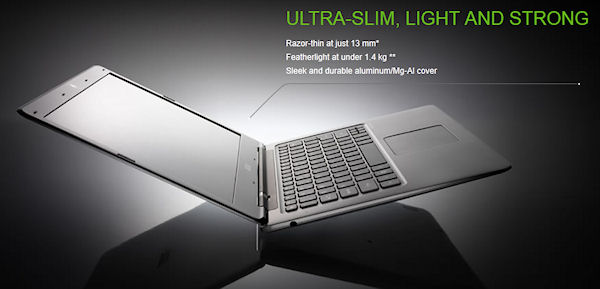 Lenovo's Ultrabook is the U300s, and was launched alongside a couple of other U-series notebooks. The physical details are pretty much the same as the Aspire S3, but the price starts at $1200. "We're particularly excited by Lenovo's innovation and as one of the leading time to market partners in the new ultrabook category with the U300s device that combines a no-compromise, must-have mobile experience with performance, security, responsiveness and style," said Mooly Eden, VP and GM of Intel's PC client group.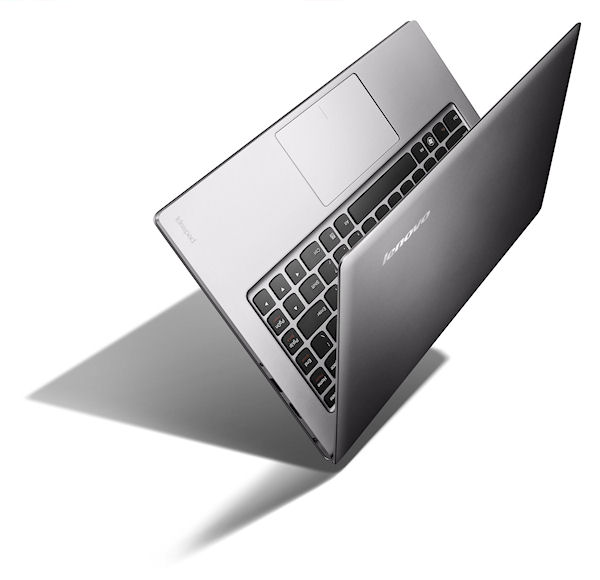 Lastly the Toshiba Z830 claims to be the lightest Ultrabook (for which the screen size seems to be defined as 13.3 inches) at 1.12kg, although it's 1.6 cm thick. It will be available by November and the only pricing guidance given is that it will start at under $1,000.