When OLPC showed off its concept for an 'unbreakable $100 tablet' - now $75 tablet - last year, it certainly seemed too good to be true. Unfortunately, the manufacturer is having a bit of trouble living up to its promises, with the foundation's chairman announcing that the ambitious device has been delayed while it searches for a more durable material for the screen.
In an interview with IDG, Nicholas Negroponte explained that the XO-3's public launch would have to be pushed back by around 45 days. The tablet was originally going to be shown at CES in January, but the delay means that it will debut at a private event sometime in February.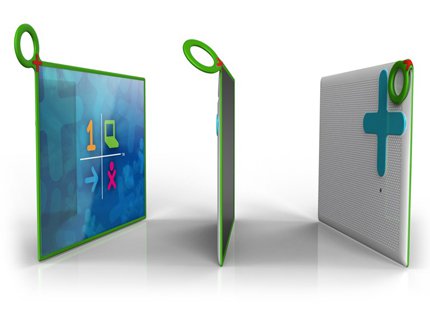 The problem was in finding a suitable material for the screen that would be able to survive the rigours of life in a developing country for years to come. Negroponte explained that, "the issue has been really finding an unbreakable material...which may not be plastic, it may be glass or some flavour of glass".
He also confirmed that the XO-3 would be sold by a third party - without OLPC branding - in North America, and presumably other developed countries for use by children who are outside of the foundation's remit. There was a suggestion that this version may be available first, though an OLPC-branded XO-3 would launch soon afterwards.
Acknowledging that the touchscreen device - particularly the haptic keyboard - may not be "sufficient" for use as a general-purpose computer, Negroponte noted that the original XO-1 laptop would continue to be available alongside the tablet "for some time".