Intel may have managed to establish the term netbook as the preferred moniker for ultra-portable systems, but that isn't to say there aren't alternatives.
UK semiconductor manufacturer ARM continues to bang on about its Smartbook potential, while over in Taiwan, VIA Technologies has unearthed a whole new category dubbed NetNote mobile computing devices.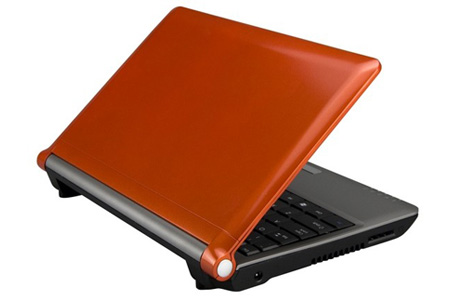 The turnkey system, pictured above, makes use of VIA's Surfboard platform - comprising of a VIA C7-M ULV or VIA Nano processor paired with the VIA VX855 media processor launched back in March.
The result, says VIA, is "a mashup between the netbook and the traditional notebook," creating a small, light "NetNote" capable of playing back full-HD 1080p video.
VIA plans to offer the system to OEMs in 10.2in to 12.1in form factors, with display resolutions of up to 1,366x768. The NetNote will facilitate up to 2GB of DDR2 memory, and there's support for Bluetooth, Wi-Fi, GPS and 3G connectivity.
We're not sure we need another name for ultra-portable systems, but VIA's NetNote has some potential as an alternative to NVIDIA's ION - on paper, at least. It could all come down to pricing, and though we've no figures just yet, we're told to expect the launch of the first NetNote products later this month.