The no-compromise ultraportable gets an upgrade
Lenovo has today unveiled the ThinkPad X301 notebook, successor to the popular X300.
The slim-and-light system, seen as a direct competitor to Apple's MacBook Air, is just one inch thick, weighs roughly three pounds, and packs a handful of upgrades.
The ThinkPad X301 offers more storage options with the added choice of a 64GB or 128GB solid-state drives, in addition to DDR3 memory and the latest low-voltage Intel Core 2 Duo processors.
Combine the upgrades, and Lenovo tells us you can expect up to 20 per cent better performance, as well as improved battery life.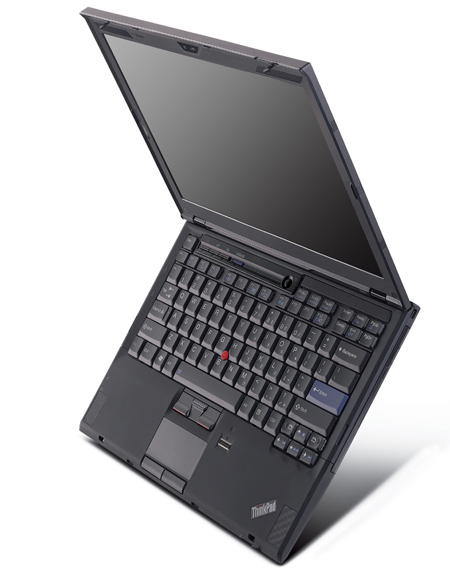 The notebook features a 13.3in LED backlit display, and there's now support for both VGA and DisplayPort. On the connectivity front, Wi-Fi and GPS will be available at launch, with WiMAX to be added later this year.
Unlike Apple's super-slim MacBook Air, the ThinkPad X301 doesn't skimp on functionality. You'll find an integrated DVD burner, three USB ports and a removable battery - features all missing from Apple's sexy alternative.
Sam Dusi, vice president of worldwide notebook product marketing at Lenovo, said:
Lenovo continues to push the technology envelope by giving road warriors the latest enhancements in solid state drive storage and digital display technologies with the new ThinkPad X301 notebook PC. This announcement extends our commitment to blending ultraportability and functionality, and equipping today's business users with the most advanced, highest-performing computing tools.
That ultra-slim goodness comes at a price, of course, and the ThinkPad X301 will be available in October, priced at £1,599 exc. VAT.
Official press release: Lenovo Expands Ultra-Thin, Ultra-Light ThinkPad X300 Notebook PC Family
Related reading: Lenovo launches ultra-thin ThinkPad X300