As rumoured, leaked and expected, Microsoft announced a flurry of Surface devices at its special event in New York, earlier today. Of particular interest to PC enthusiasts, like the core HEXUS readership, was the possibility of seeing the first AMD-powered Surface computer launched. That has indeed come to pass. It was expected the 15-inch model of the new Surface Laptop 3 would deliver the AMD processing options and it is good to see the red team is behind a slim and light premium laptop line.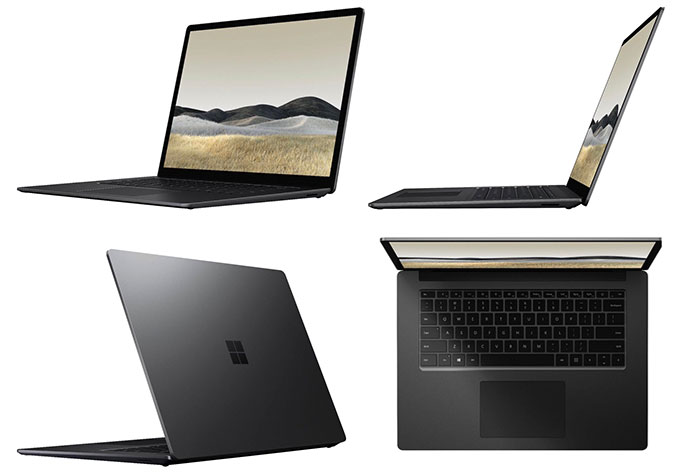 The AMD Ryzen 7 3780U Mobile Processor with Radeon RX Vega 11 Graphics is dubbed the 'Ryzen Microsoft Surface Edition' by AMD and claimed to be "the fastest AMD mobile processor for ultrathin laptops" with the "world's highest performing graphics for ultrathin laptops". AMD adds that the new Surface Laptop 3 15-inch offers "a perfect balance of performance, battery life, and sleek and lightweight design," thanks to the multi-year co-engineering program between AMD and Microsoft at the silicon, platform, and software levels. Remember that AMD has worked closely with Microsoft for the last decade, since the Xbox One and has continued this close relationship with Azure to xCloud and Project Scarlett, and now Surface.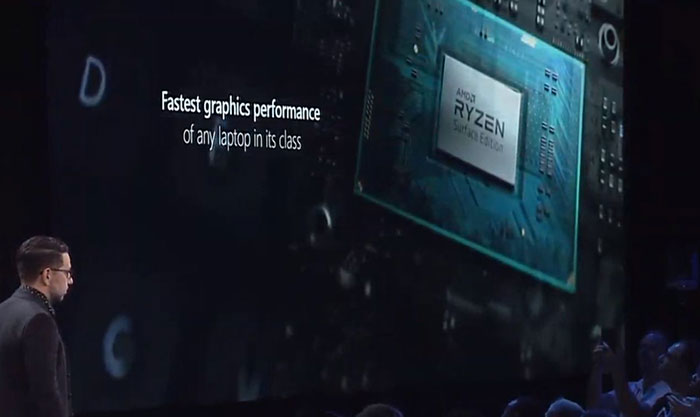 As well as the Ryzen CPU, and integrated Vega GPU, other important AMD tech such as Radeon FreeSync is built-into the laptop. FreeSync delivers smoother game performance and helps conserve battery in real-world tests. AMD shared some benchmarks to back up its performance claims, in the small print of its page about the new Surface Laptop 3. Below you can see some 3DMark11 Performance and 3DMark Time Spy performance scores, as shared by AMD:
AMD Ryzen 7 3780U Mobile Processor with Radeon RX Vega 11 Graphics. Microsoft Surface Edition: 5124, 1126.5
Intel Core i7-1065G7 with Intel Iris Plus Graphics 940: 4910 (4% less), 957 (18% less)
Intel Core i7-8665U with Intel UHD Graphics 620: 2019.5 (154% less), 455.3 (147% less)
Intel Core i7-8565U with Intel UHD Graphics 620: 2237.8 (129% less), 485.8 (132% less)
Ryzen 7 3700U with Radeon RX Vega 10 Graphics: 4432.3 (15% less), 969 (16% less)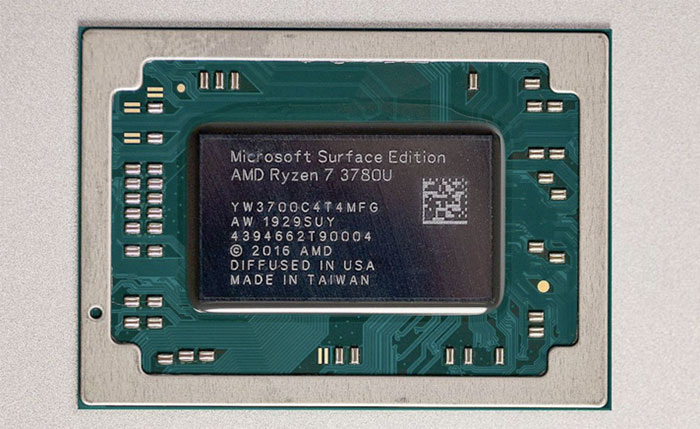 At the time of writing Microsoft hasn't uploaded an official product page with specs for the any Surface Laptop 3 configurations. However, I've collected some of the key specs below:
Processor: 15W AMD Ryzen 7 3780U Mobile Processor with Radeon RX Vega 11 Graphics Microsoft Surface Edition, or AMD Ryzen 5 3580U Mobile Processor with Radeon Vega 9 Graphics Microsoft Surface Edition, or 10th Gen Intel Ice Lake mobile CPU.
Screen: 15-inch FreeSync screen with 2496 by 1664 pixels (200dpi - same as the 13.5-inch model).
Memory and storage: from 8GB to 16GB of RAM, and from 128GB to 1TB of storage.
Ports: one USB-A, one USB-C port (no Thunderbolt 3), Surface Connect port, 3.5mm headphone jack.
Physical properties: 3.4lbs (1.5kg), 20 per cent larger trackpad than Surface Laptop 2, 1.3mm key travel keyboard, matte black or platinum finishes.
Power: up to 11.5hrs battery life, can charge to 80 per cent in one hour.
Microsoft will start pre-orders for the Surface Laptop 3 shortly, prices for the 15-inch model start at $1199. Shipping will commence from 22nd October.