GPD is a specialist in making eminently portable devices. Nevertheless it is quite a surprise to see that it is currently showing off the GPD Pocket 2 Max and with its 8.9-inch screen it is the largest 'laptop' it has ever made. The diminutive laptop PC was spotted at the Japan IT Tech Week show by outlets including KPL and PC Watch, via Liliputing.
The GPD Pocket 2 Max was spotted in early promotional materials a few weeks ago but its appearance at the Japanese trade show was the first chance people have had to see it 'in the flesh'.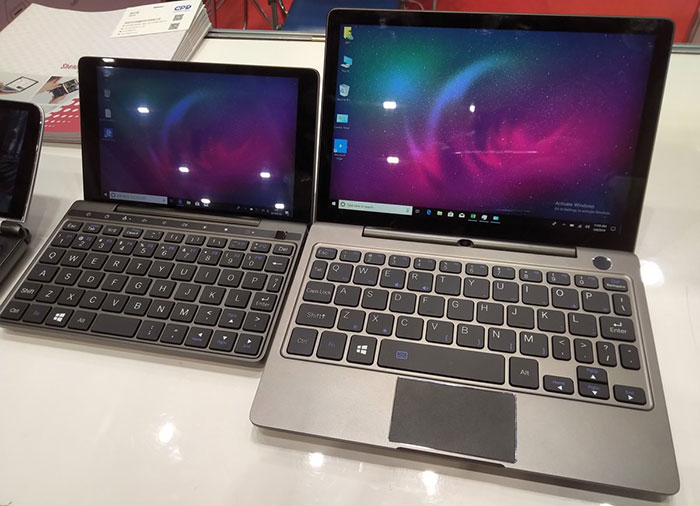 In the images you can clearly see that the 8.9-inch screen based GPD Pocket 2 Max really is a significant step up in size, as it sits next to another of GPD's UMPCs. Above you see the GPD Pocket 2 Max sat on a desk next to the GPD Pocket 2 black model (left). For reference that regular GPD Pocket 2 is based around a 7-inch display, is between 8 and 14mm thick and weighs 510g. A major difference delivered by the greater size is that the GPD Pocket 2 Max sports a 'traditional# clamshell laptop style touchpad, and the size might make it more touch-tying friendly.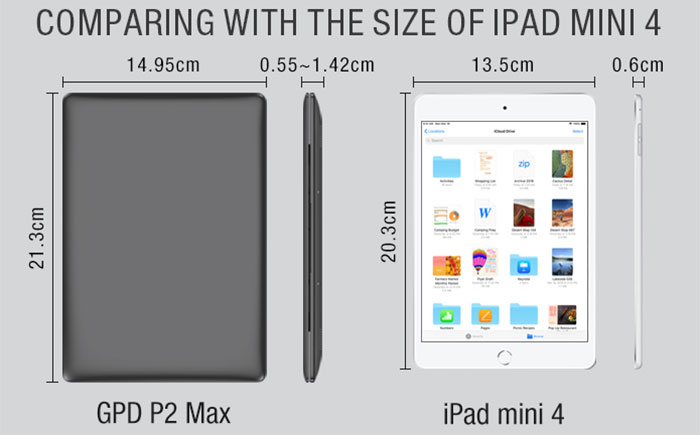 According the source reports the GPD Pocket Max 2 offers the following specs:
8.9-inch, 2560 x 1600 pixel display
Intel Core m3-8100Y Amber Lake processor
8GB to 16GB of RAM
256GB to 1TB of PCIe SSD (upgradeable and NVMe compatible)
2MP webcam
3.5mm audio jack
USB Type-C and USB Type-A ports
micro HDMI
Fingerprint in the power button
802.11ac Wi-Fi
9,200mAh battery
8.1" x 5.8" x 0.7" (213 x 149.5 x 8 to 14mm )
1.5 pounds (680g)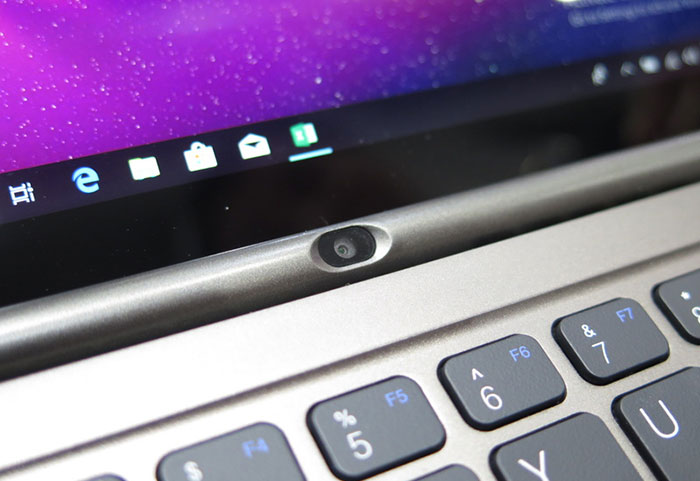 If there are a couple of niggles with the GPD Pocket 2 Max it would be easy to point to the lack of SD card reader, and the webcam positioning below the screen is an oft repeated bugbear in laptop reviews.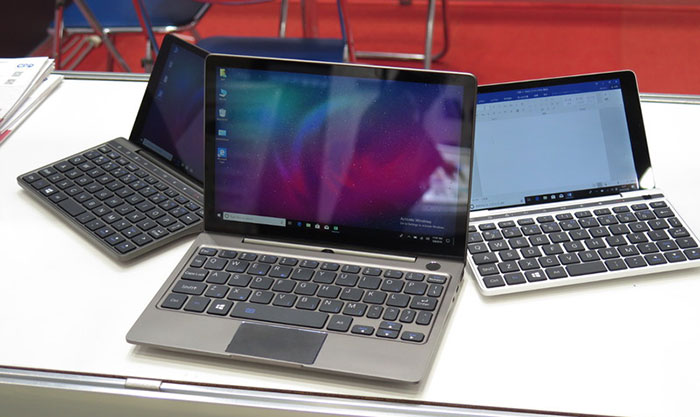 We don't have pricing or release information at this time. GPD has teased a Q2 or Q3 release but I'm not sure whether it will be crowdfunded or not.