Built To Survive
If you prefer your rugged systems to be of the Intel Centrino Atom variety, you'll probably prefer the Panasonic Toughbook we covered earlier in the week.
If, however, processors mean nothing to you and all you require is pure uncompromising ruggedness, GETAC's solutions were on show at CeBIT and these 'built-to-survive' machines look as though they're as tough as they come.
Amid its range of rugged notebooks, including the 'hard-as-nails' B300, lay a rugged tablet and a rugged PDA.
The tablet, GETAC's E100, is what the company claims is the lightest, fully rugged tablet currently available on the market. It weighs 1.4kgs, which isn't bad for a rugged device. It features GETAC's sunlight-readable technology and is powered by an Intel A110 800MHz CPU. Feel free to throw it around, but don't be expecting to run Windows Vista smoothly, despite GETAC claiming the tablet to be Vista compatible.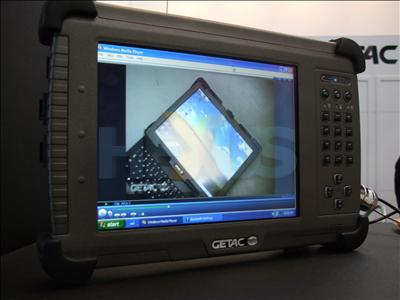 Then there's GETAC's rugged PDA, the PS535, perfect for those who feel like throwing their phone out the window after a bad conversation - now you can do just that without worry.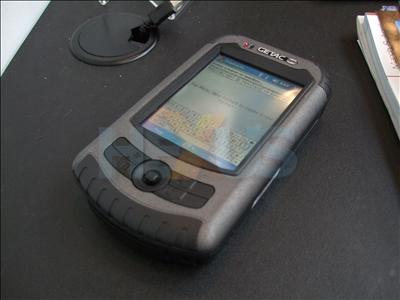 Again, ruggedness is paramount as the device only runs Windows Mobile 5. To its credit however, the PS535 does feature WLAN, Bluetooth and GPS. The device houses a 3.5in transflective sunlight-readable QVGA display and is rain- and dust-resistant.
GETAC certainly had some of the best rugged equipment on show at CeBIT 2008 and hopes to make the rugged market its own. Meanwhile, devices such as these could present the first good reason for anyone to join the military.