Microsoft has announced that its Surface Book 2 15-inch laptops will start to become available in all current Surface markets very shortly. We aren't quite at the availability stage for the Surface Book 2 (15-inch), but pre-orders will open today. The Surface Book 2 was initially launched, back in November, and has been selling in just a handful of countries. Launched in both 13- and 15-inch versions, the larger and more powerful Surface Book 2 15-inch variant has only been available in the US until now. Here is the link to the Surface Book 2 13-inch variant sales page in the UK.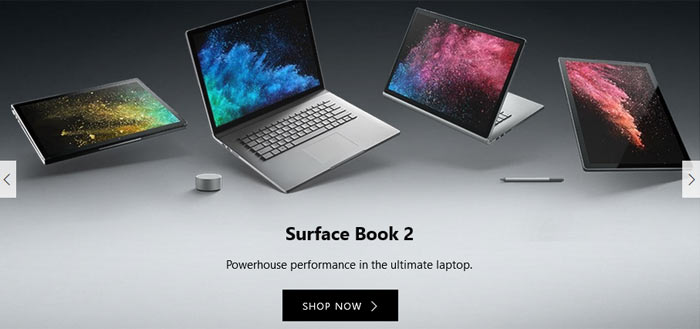 Later today pre-orders for the Surface Book 2 (15-inch) will open in Australia, Austria, Belgium, Canada, Denmark, Finland, France, Germany, Ireland, Luxembourg, the Netherlands, New Zealand, Norway, Poland, Sweden, Switzerland, and the United Kingdom.
I've just checked here in the UK, and at the time of writing I can't find a way to pre-order the 15-inch version of the Surface Book 2 - we will have to wait for the offer to go live later. At the same time, info on pricing and shipping should be available.
Bigger and more powerful
The Surface Book 2 features powerful hardware in a svelte chassis. Good portable performance is provided by the latest Intel 8th Generation Intel Core Processors and Nvidia GeForce GTX 1050 and 1060 discrete graphics (the 13-inch version doesn't have a GTX 1060 option). The Surface 2 laptops can run for up to 17 hours between charges, offer multi-mode use with their 360-degree hinges, and work well for creatives with touch, Surface Pen and Surface Dial input.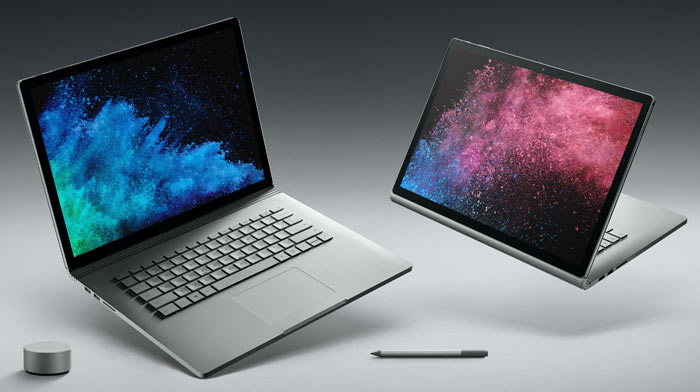 Other markets
Later, starting in Feb through April, Microsoft will roll out the Surface Book 2 13-inch and 15-inch to yet more markets. New recipient countries will include; Bahrain, China, Hong Kong, India, Italy, Korea, Kuwait, Malaysia, Oman, Portugal, Qatar, Saudi Arabia, Singapore, Spain, Taiwan, Thailand and the United Arab Emirates.