There's been little to shout about at this year's CeBIT. That's what both AMD and NVIDIA's partners have been telling us.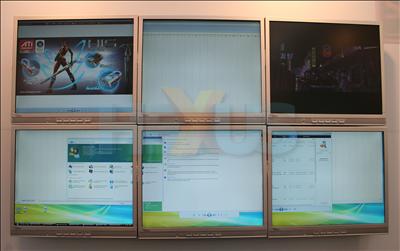 Popping along to the HIS stand we noticed a multi-monitor setup run off two discrete Radeon graphics cards.




There's nothing intrinsically novel about that, yet one of the cards, an X1550, was hooked up via a x1 PCIe interface.

The half-height card, situated at the bottom, has enough graphical grunt to run most games at medium details and resolutions, and can be fitted into a long-forgotten slot that's on practically every modern motherboard. We'd like to see HDMI present, though.