The Nvidia GeForce GTX 970's memory subsystem has been under some scrutiny over the last couple of months. Both buyers and industry observers have been disappointed with the way this graphics card has been demonstrated to perform - if over 3.3GB of its on-board RAM gets used up. Tests have shown that in these use cases memory bandwidth plummets from 150GB/s down as low as 20GB/s.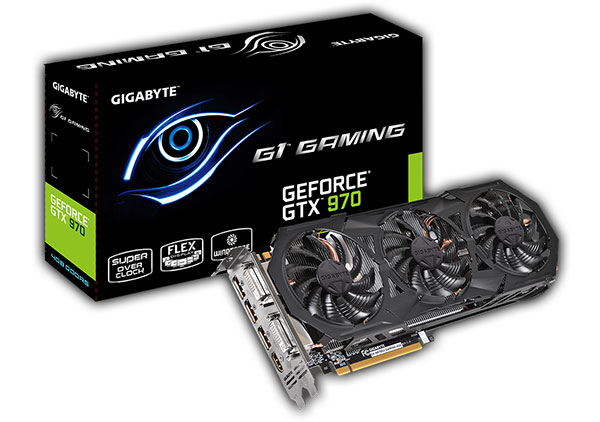 Nvidia chose to remain silent about the above potenetial issues until it was overwhelmed by the reaction of graphics card users on the internet. You can recap on the 'smoke and mirrors' marketing tactics (or errors in original printed specs) and learn more about the video memory issues of the GTX 970 in our earlier article.
Since the above situation was uncovered there have been 360 pages of comments in a GeForce discussion thread concerning the GTX 970's memory, some people have sought and received refunds for their purchases, others have got partial compensation off retailers, and AMD has rubbed Nvidia's nose into its problems with an ad campaign for the AMD Radeon R9 290 graphics card which states "4GB means 4GB".

A new class-action lawsuit seeks to take Nvidia (and partner Gigabyte) to court. According to PC World the lawsuit, filed in U.S. District Court for Northern California, complains that 0.5GB of the video memory installed on the GTX970 performs 80 per cent slower than it is supped to do. This is claimed to cause poor performance and stuttering in some games. The suit was filed on behalf of all consumers in the U.S. who bought GTX970 cards. A judge will decide whether to take the suit forward.
Nvidia mobile GTX 900M overclocking U-turn
Here's another update concerning the currently 'accident prone' Nvidia. The Register has reported that Nvidia's stance on mobile GPU overclocking has now changed.
Previously the Green team told us "notebooks were not designed to support overclocking," and warned of "serious damage to the system" if overclocked. But the next GTX900M Series driver update will re-enable the overclocking 'bug' which was quashed in its most recent driver update. Nvidia's official statement concerning the change of heart is reproduced below:
As you know, we are constantly tuning and optimising the performance of your GeForce PC.
We obsess over every possible optimisation so that you can enjoy a perfectly stable machine that balances game, thermal, power, and acoustic performance.
Still, many of you enjoy pushing the system even further with overclocking.
Our recent driver update disabled overclocking on some GTX notebooks. We heard from many of you that you would like this feature enabled again. So, we will again be enabling overclocking in our upcoming driver release next month for those affected notebooks.
If you are eager to regain this capability right away, you can also revert back to 344.75.