Inno3D's recent release of its premium iChiLL series - of which we evaluated the GeForce 7900GS model - has elevated it from a generic producer of NVIDIA-based cards to one that caters for the enthusiast in a big way.

The iChiLL line's performance credentials include the use of custom cooling - provided by the folks at Arctic Cooling - higher-quality capacitors, a 3-year warranty, gold-plated ports, and, most important of all, pre-overclocked core and memory speeds.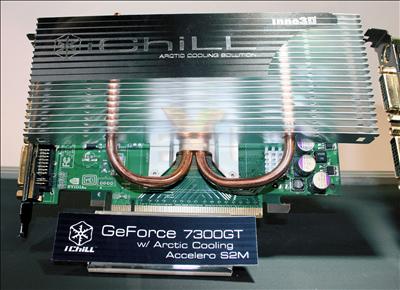 The series is further bolstered by the introduction of GeForce 7300GT and 7950GT SKUs, both featuring AC's Accelero SxM range of passively-cooled heatsinks.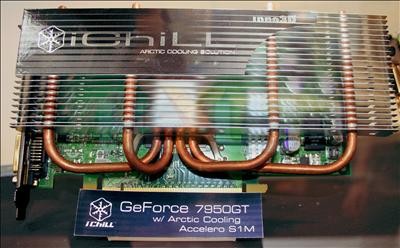 We expect these to be in the retail channel within 2 weeks.

Word has it that certain soon-to-be-released midrange NVIDIA SKUs will be the beneficiaries of the iChiLL treatment. G84 and G86, anyone?