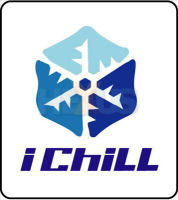 InnoVISION (Inno3D) is upping the ante in early 2007 by launching a prestige range of NVIDIA-based SKUs under the i-Chill banner.

Due to be formally released in a few days' time, the i-Chill series SKUs will ship with enhanced overclocking, custom-designed cooling and higher-quality capacitors. Overclocking should be fun, then. Further, all i-Chill cards will ship with a gold-plated DVI connector, for better signal transfers from card to cable.

We've often bemoaned the fact that too many companies are happy to tow the reference line, so it's gratifying to see more NVIDIA AICs attempt to differentiate themselves with in-house-designed cards that offer more than just a simple sticker change from the original design.

Underscoring the differentiation that Inno3D wants to create with this new range, the i-Chill series will be shipped in some seriously natty packaging. Take a look for yourselves.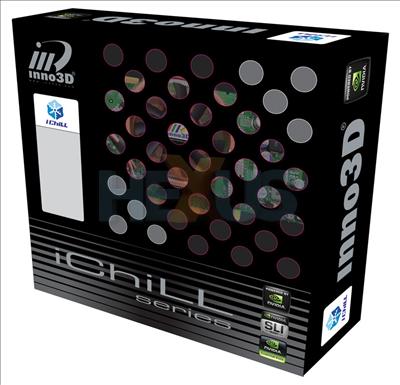 Taking a close look at that picture, we can surmise that NVIDIA's GeForce 7-series will be the first beneficiaries of the i-Chill makeover. We'll have a sample in for review soon, so watch this space.