A 'new' brand of graphics card will grace the shelves of your local PC emporium in the very near future. GALAXY and its European brand KFA2 have officially unified globally to form GALAX. The first new products from the global brand have also been announced; a quartet of Nvidia GeForce GTX 900 series graphics cards.

Drop the Y
GALAX has been born following "nearly two decades of dedicated design and manufacturing," says the official press release announcing the company's global unification. The GALAXY and the European KFA2 brands will be no more and worldwide customers will be able to purchase 'GALAX' branded PC hardware.
We saw a hint at this new branding over a week ago when photos of what was thought to be a Galaxy branded Nvidia GeForce GTX 970 graphics card were leaked upon Baidu. The card in the leaked pictures sported a prominent GALAX logo. That detail was the cause of some head scratching by HEXUS forum members.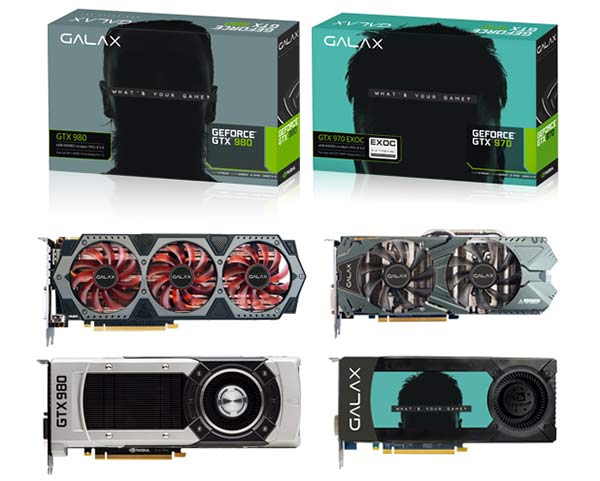 GALAX GeForce GTX 9 series graphics cards
Among the throng of new graphics cards launched today, with the official reveal of the Nvidia GeForce GTX 970 and GeForce GTX 980, GALAX has launched its own cards built using Nvidia's latest Maxwell GPU architecture parts.
Upon the shiny new GALAX web site you can find pages detailing its pair of GTX 970 graphics cards and pair of GTX 980 graphics cards. Go to this page to dig into the details. The range includes overclocked models and custom coolers. There's a video embedded below which highlights the qualities of the 'Silent Extreme Technology (SET)' built into the GALAX GeForce GTX 970 EX OC, for example.