Sometimes you have to wonder if companies think their freebies through fully…

I only ask as, whilst strolling around Computex 2006, a nice young lady representing NVIDIA handed me a small box, suitably decked out in the NVIDIA colour scheme…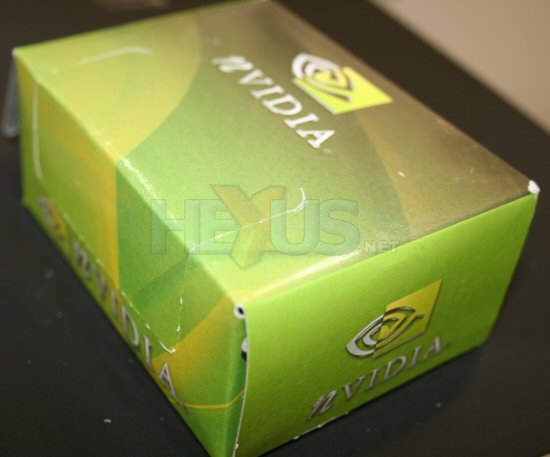 Of course, being the freebie-monger I am I was rather surprised with the contents… tissues.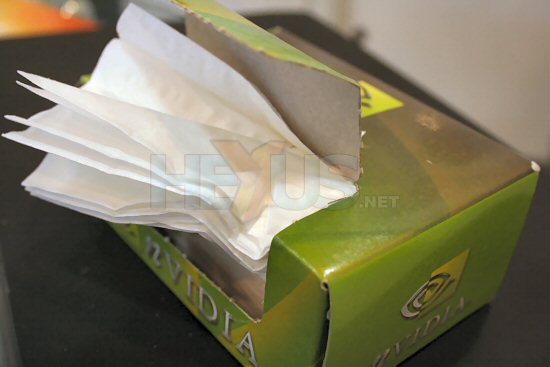 So you've got to wonder just what NVIDIA's message is by handing out tissues. Is it that they're just being helpful and creating a self-perpetuating system whereby a gorgeous Asian chick in a skimpy clothing hands you tissues you'll be needing later 'cos a bird in very little handed you tissues?

Or could it be a statement about the performance of their latest graphics card? Is it eye-wateringly fast? Maybe the card has such incredible performance that you can't help but have a quick hand shandy while running 3DMark? Whatever the case, NVIDIA are obviously there to mop up the aftermath mess… good thing the box is suitable for right or left handers then!