AMD's yet to extend the reach of its award-winning GCN architecture right down to the entry-level, so if you're hoping to spend less than £80 on a graphics card, here's one from HIS that may be worth contemplating: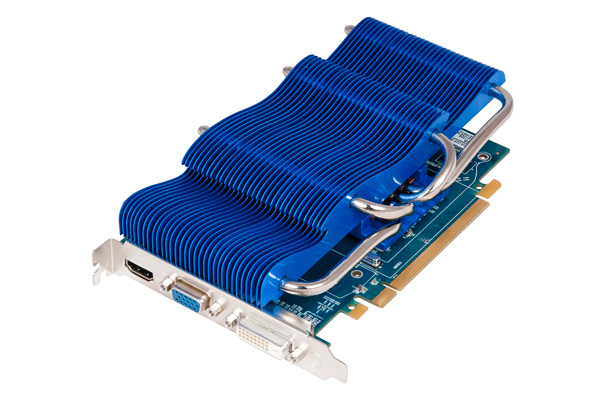 It's dubbed the 6670 iSilence 5, and, as you can see, it's a passively-cooled take on AMD's mainstream 'Turks' GPU. All sound a bit familiar? We were thinking the same thing, as HIS launched 6670 iSilence 4 just a couple of months ago.
What's changed - other than the jump from 4 to 5 - is the cooler. The earlier model came equipped with a Zalman heatink, while the latest revision is armed with a custom HIS cooler that measures 190mm x 97mm x 32mm in size and features four 6mm-thick heatpipes.
There's no core overclock as far as we can tell, so all signs suggest that the underlying GPU - and its 480 shaders - will run at a standard 800MHz, but the 1GB frame buffer will tick along at an above-reference 4,800MHz.
HDMI 1.4a output makes it a neat-looking HTPC solution, and HIS reckons it'll be arriving in stores with a suggested price tag of £72 inc. VAT.