HIS has announced a limited edition HD 6950 SKU, bundled with a downloadable copy of DiRT3 and Deus Ex: Human Revolution.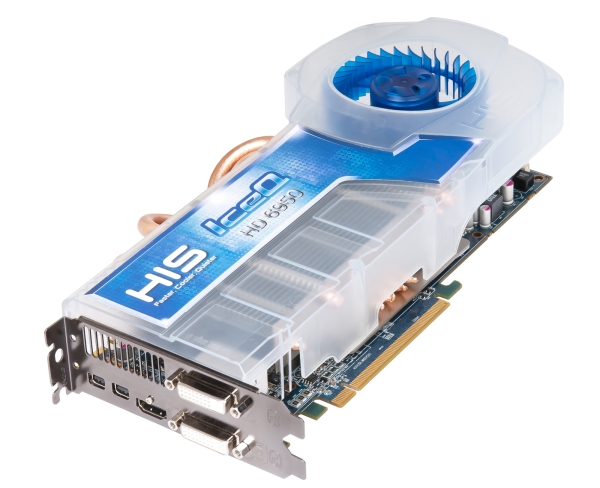 The HIS 6950 IceQ 2GB is kitted-out with 2GB GDDR5 - running at 5,000MHz (effective) - and its HD 6950 GPU, runs at 800MHz. The company boasts the use of its IceQ cooling solution, which is said to deliver the following properties - compared to a reference-based cooler:
Cooler:

HIS 6950 IceQ is cooler than the Reference Cooler.

Quieter: HIS 6950 IceQ is 18dB quieter than the Reference Cooler, significantly reducing noise level.
Quadruple Heatpipes: Optimises cooling performance by removing heat from the core area, providing the ultimate solution for professional gamers and HTCP users.
Black Hole Impeller: Cool air is drawn from both sides of the fan, to thereby enhance the cooling efficiency, and directly exhaust hot air out of the PC case.
As you'd expect, the use of high-quality components to reinforce stability and durability, is also touted. We're told that this limited edition HIS 6950 IceQ 2GB offering, is available exclusively at Overclockers UK.