With its 27W TDP, we expected to see passively cooled HD 6450 SKUs, and the likes of ASUS, Club 3D and Sapphire have all obliged.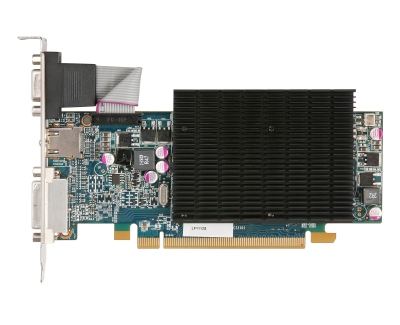 HIS has gone one step further though, and also brought silent cooling to its HD 6570 SKU - known as the 6570 Silence. Clock speeds come in at 650MHz and 1,800MHz for the 'Turks' GPU and 1,024MB DDR3 memory, respectively, so don't go expecting any factory-overclocks here.
Passive cooling is supposedly viable on this occasion, as the SKU is kitted out with DDR3 memory, rather than GDDR5, which brings the TDP down to 44W, versus 60W.