MSI is probably hoping to repeat the success of its AMD powered R6870 Hawk, as it launches the next iteration in the range - this time, fuelled by NVIDIA's GTX 560 Ti GPU.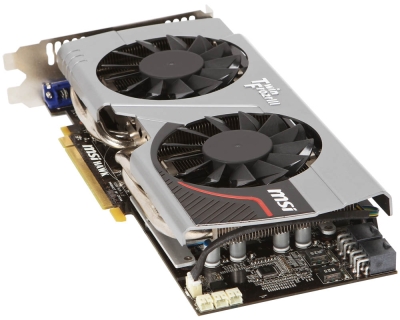 The N560GTX-Ti Hawk has all the makings of being from MSI's premium stable of graphics solutions. Military Class II components, which the manufacturer claims are handpicked to deliver stability and performance, together with Triple Overvoltage Support and MSI Afterburner functionality - allowing for an intrinsic level of tweaking and beefed-up power delivery - position the N560-Ti Hawk, as a thrifty overclocker.
Speed-wise, MSI goes for 950MHz on the GPU, 1900MHz on the shaders and 4,200MHz effective for the 1,024MB GDDR5 memory. The N560GTX-Ti Hawk obviously wouldn't befit its name if it didn't don the company's latest Twin Frozr III cooling solution to keep thermals at bay. In fact, MSI is so confident in the abilities of Twin Frozr III, that it claims clock speeds in excess of 1GHz can be handled without breaking a sweat.