After bringing IceQ X to the HD 6870, HIS has turned its attention to AMD's newest arrival - the HD 6790, launched today.
So far, HIS isn't tapping into the overclocking potential of the HD 6790, instead shipping the HD 6790 IceQ X with reference clock speeds of 840MHz on the core, and 4,200MHz effective for the 1GB GDDR5.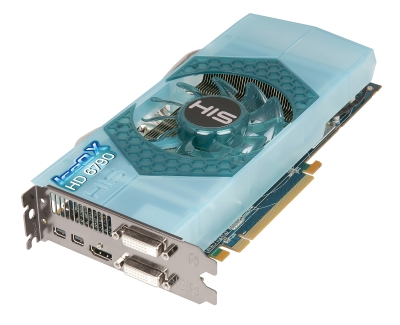 It's out with reference cooling though, with the company bringing the latest iteration of its custom cooling solution - IceQ X - to the board. HIS is coy though, and doesn't tell us how much of a thermal advantage we may expect over a reference-based cooler.
Instead, it touts the silent 9.2cm fan that aids four heatpipes, to whip away heat from the GPU and deliver a quieter experience.