Announcing its HD 6870 IceQ X range of graphics cards, HIS is proudly claiming that it has attained the title for the world's fastest HD 6870 solution.
Three varieties make up the HIS 6870 IceQ X series - all with 1,024MB memory - beginning with the flagship IceQ X Turbo X, which racks up 975MHz core clock speeds, combined with effective GDDR5 memory speeds of 4,600MHz.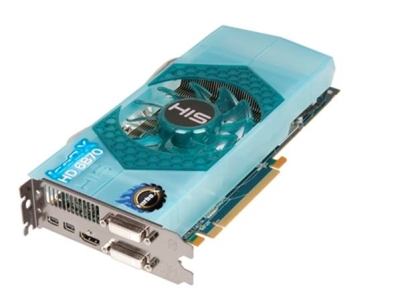 Next up, the IceQ X Turbo wiggles in at 920MHz on the core, and 4,480MHz effective for the memory while, bringing in the rear, the IceQ X juggles a merry combination of 900MHz and 4,200MHz effective, respectively, on the core and memory clocks.
Furnished with HIS' custom cooling solution, the company heralds advantages of over 15°C and 15dB, when pitted against reference cooling.