You can't beat a good bargain in the weeks running up to Christmas, and Ebuyer.com appears to have a cracker in the form of an XFX Radeon HD 5870 1GB graphics card priced at £189.99.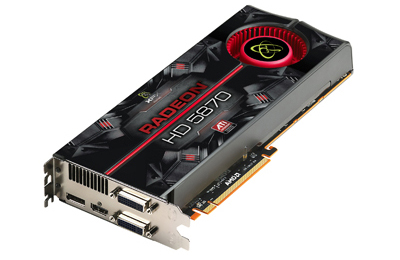 The product, pictured above, is about to come up against the imminent GeForce GTX 570 and will eventually be superceded by the next-generation Radeon HD 6950, but at this price, it's hard to ignore.
With Ebuyer slashing £44.50 off the usual price, it's easily the cheapest Radeon HD 5870 we've ever seen. To put the £189.99 price tag into perspective, this card launched at over £300 back in 2009.
Head back to our in-depth review for a closer look at the card's architecture, and if you're ready to make the jump, point your browser and credit card at Ebuyer.com.
[Update] Ebuyer has since raised the asking price back up to £234.49. The best deals as of 9am on Tuesday, December 7th, are £187.99 at overclockers.co.uk or £206.31 at scan.co.uk.
[Update 2] Ebuyer's price is back down to £189.99.