We've seen a lot of factory-overclocked GeForce GTX 460s since NVIDIA launched the card back in June. Each one has inched the clock-speeds up from the GPU's stock 675MHz, but now the engineers at Point Of View (POV) are getting ready to blow them all out of the water.
The company's TGT Tuning Team - lead by industry-vet Wolfram Tismer - has just taken the wraps off of the new GTX 460 BEAST. The card will feature an 855MHz core and 1,710MHz shaders, which represent an increase of more than 26 per cent over stock frequencies. The memory has also seen some love and now runs at 1,005MHz (4,020MHz effective) compared to the standard 900MHz (3,600MHz effective).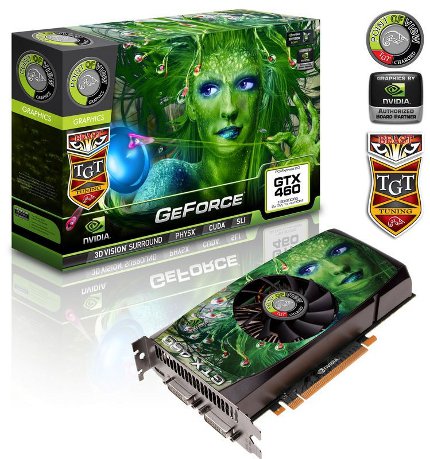 In order to achieve such high speeds, each GPU is hand selected by the TGT engineers for maximum stability and overclocking-potential. Then, after the cards are assembled, they are put through a rigorous burn-in procedure to make sure that only the best make it into customer hands.
According to Tismer, "our team worked for over three months day and night. We are very proud of being in the position to offer computer enthusiasts what we believe is the best possible NVIDIA GeForce performance on the planet."
POV and TGT have officially thrown down the gauntlet, clearly besting the 810MHz KFA2 model that we reviewed and even improving on its own 820MHz Ultra Charged models.
The cards are available with 768MB or 1,024MB frame buffers and should be making their way to retailers now. POV hasn't revealed a price yet, but expect them to carry a premium over other factory-overclocked models.