NVIDIA reckons it will reclaim the GPU performance crown with the arrival of its GeForce 300-series products, codenamed Fermi, but it looks as though consumers may be left waiting longer than expected.
According to Chinese newspaper Digitimes, NVIDIA's next-gen GPUs won't ship until the first quarter of fiscal 2011. That gives us a window of anytime between January 26th and April 26th, 2010.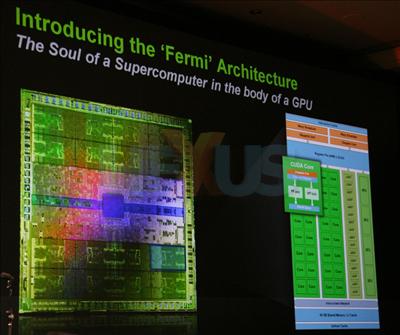 We'd expect NVIDIA to have samples on show at CES in January, but it could be months before we see products on store shelves. In the meantime, AMD will be raising the GPU performance bar with its dual-GPU ATI Radeon HD 5970 and ATI Radeon HD 5950 offerings.
On the other hand, NVIDIA's cards could be ready to roll at the end of January - roughly a year after the graphics giant introduced its GeForce GTX 295, a product that stripped AMD of the single-card performance crown some twelve months ago. Will Fermi be a case of history repeating itself? Only time will tell, but NVIDIA will need something special to outperform a dual-GPU Radeon HD 5970.