Radeon HD 5000-series cards keep on coming, and MSI has two basic-looking models to choose from.
Given that AMD's reference design looks pretty darn spiffin', MSI has opted to just stick its name and model numbers on the cards, creating a minimalistic look that might appeal to some. Other than that, there isn't a whole lot else helping differentiate MSI's cards from the competition - unless you like fighter-jet box art, perhaps?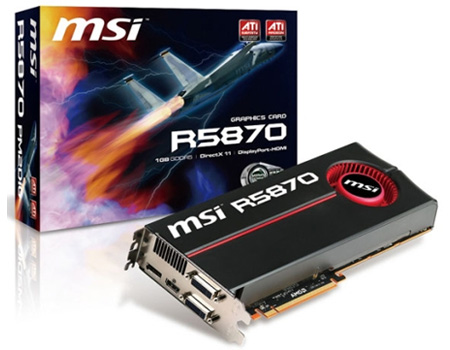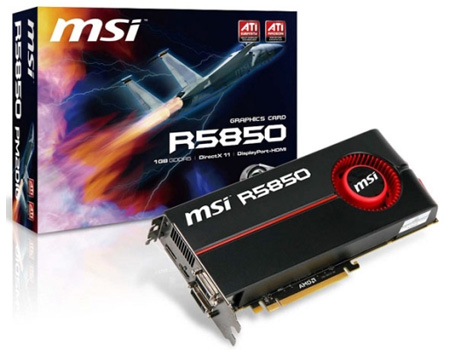 MSI does state that its cards make use of solid capacitors and solid-state chokes, providing the "highest stability even under long-term full loading", but we wouldn't expect anything less. Unlike Sapphire and ASUS, MSI doesn't mention any bundled games - looks like what you see is what you get.
We've highlighted that availability for both the Radeon HD 5870 and Radeon HD 5850 is, shall we say, a little slim, but those wanting to know what makes the Radeon HD 5000 series tick can take a look at our in-depth review.
Official press release: MSI introduces the R5870 and R5850 series graphics cards