Rumour has it that NVIDIA will be launching a new graphics card tomorrow, to coincide with the official opening of the CeBIT technology show.

Well, here is that card, and it's a GeForce GTS 250 1GB.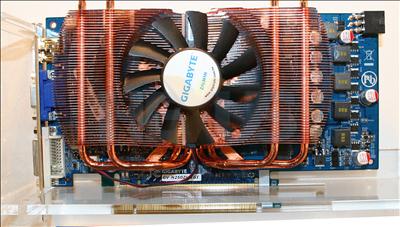 Gigabyte was ahead of the curve in having its stand ready for tomorrow's launch, so we thought it only fair to grab a few shots of the new mid-range card.

Using a single six-pin PCIe connector and toting HDMI, VGA, and DVI on the back, it's the replacement for the aging GeForce 9800 GTX+, according to the rumour mill.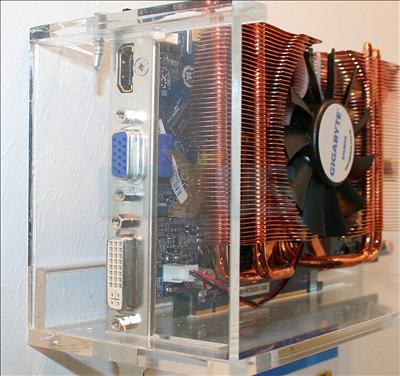 Gigabyte differentiates its card from the norm by slapping a big Zalman cooler on top, but expect to hear a lot more about it in the

very

near future.