We all know that NVIDIA will be launching its next-generation architecture shortly. Another poorly-kept secret is that ATI will bolster its mid-range offerings with the introduction of the RV770 SKU, productised into the Radeon HD 4800 series.

Now, with both architectures formally unannounced, albeit with Gigabyte parading a Radeon HD 4850 board, partners have been having a hard time of it at COMPUTEX, showing GPUs that we've all seen before.

HIS is touting what it believes to be the world's first Radeon HD 3450 with DisplayPort connectivity. The underlying GPU supports it natively, of course, but few, if any, partners have chosen to run with it, citing the lack of DisplayPort screens as the obvious stumbling block for adoption.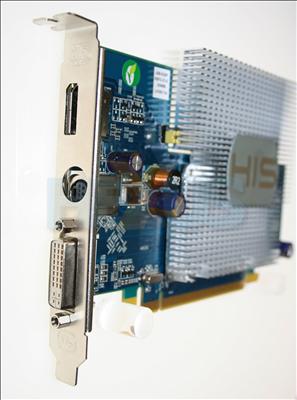 We're not sure if HIS' move is brave or full of folly, because adding a physical connector naturally boosts the retail price. Still, AMD's integrated it, so its partners should leverage the feature-set, we suppose.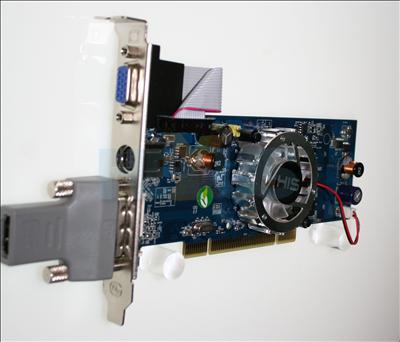 On a similar theme, HIS also showcased an older-generation Radeon HD 2400 Pro with native HDMI pass-through. Nothing really special in that as, again, the GPU supports it, but this model is based on the PCI interface rather than ubiquitous PCIe.

In effect, HIS is providing a means for gaining a robust 2D feature-set and basic 3D power (interface restricted) on older motherboards.

A couple of useful additions to HIS' range that are worth highlighting.