We've been on the lookout for an HD Radeon 4850 here at COMPUTEX ever since GIGABYTE hinted at AMD and NVIDIA's next-gen graphics cards.
Fortunately for us, part of that search came to an end today when we had our hands on this: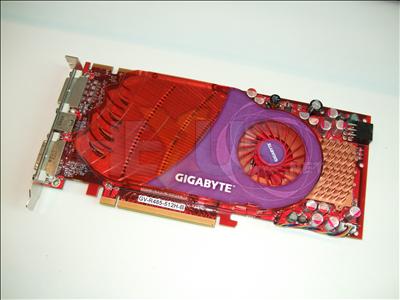 Yep, that's AMD's forthcoming mid-range GPU, the Radeon HD 4850. It's a single-slot design, and it doesn't look all too dissimilar from the current 3800-series. Our sources state that AMD aren't allowing its partners to adjust the reference design at launch. If indeed that is the case, every Radeon HD 4850 will initially look like the above, with the various partner-provided derivatives arriving later on.
The card provides 512MiB of GDDR3 memory and features dual DVI-I outputs. Unfortunately, GIGABYTE weren't willing to cough-up any further details, despite showing the card. Nonetheless, there's support for CrossFire X and our favourite feature is undoubtedly the sticker that says "FAST".