Nvidia launched the first two GeForce RTX Super graphics cards at the start of July. HEXUS reviewed the Nvidia GeForce RTX 2060 Super and RTX 2070 Super on launch date, and we welcomed the extra performance for the money. Interestingly, Nvidia's move was seen as a pre-emptive strike on the AMD Radeon (Navi) RX 5700 Series of graphics cards - but AMD changed its pricing at the last minute, claiming to have 'jebaited' Nvidia.
Meanwhile, Nvidia held back a third new card, the GeForce RTX 2080 Super. At the start of July it was only a paper launch and is due to arrive soon, expected to be hard launched on 23rd July (tomorrow). So we known the spec, but we don't know how well it runs games, except in theory - extrapolated from its spec.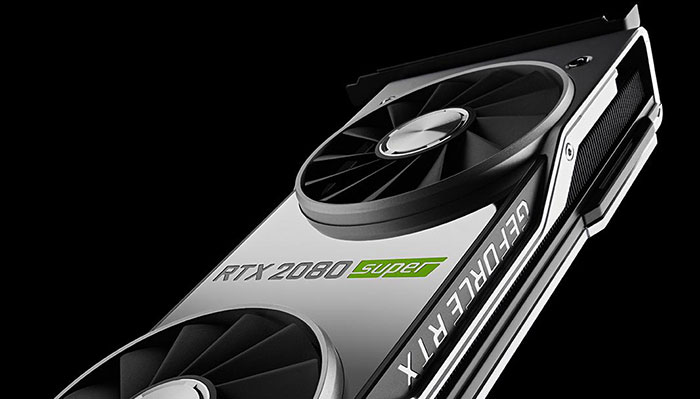 In the HEXUS review of the other pair of RTX 2060/2070 Super cards, the HEXUS editor checked through the RTX 2080 Super specs and estimated that it could perform about 10 per cent faster than the standard RTX 2080. This is because it uses the full TU104 die with 3,072 shaders, running at a peak speed of 1,815MHz, while utilising faster GDDR6 memory. It was noted that the extra cores and faster memory comes at a price of 250W board power.
Just ahead of the weekend Twitter user Tum Apisak shared the news that an Nvidia GeForce RTX 2080 Super had appeared in the official Final Fantasy XV online benchmarks browser. Just one of the resolution / quality results features this yet to be released GPU - the 2560 x 1440 High Quality test.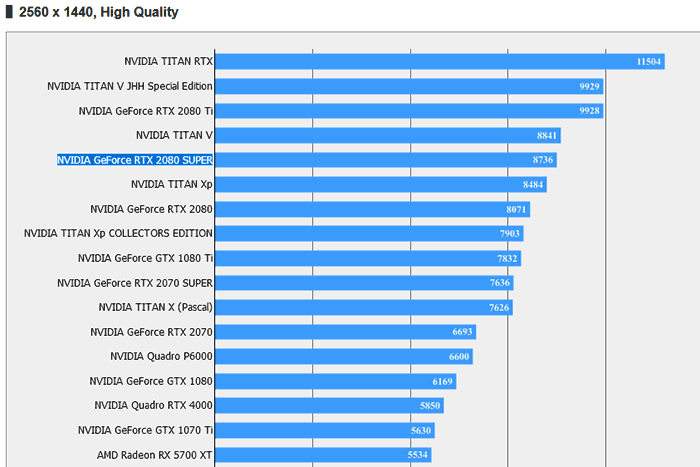 In these test results you will see that the Nvidia GeForce RTX 2080 Super scores 8,736. That is just a smidgeon behind the Titan V (about 1 per cent slower) but a perhaps worthwhile uplift compared with the regular RTX 2080 (about 8 per cent faster). The Super enhancements still leave quite a chasm between the new card and the GeForce RTX 2080 Ti, which scored 9,928, about 14 per cent faster than the RTX 2080 Super.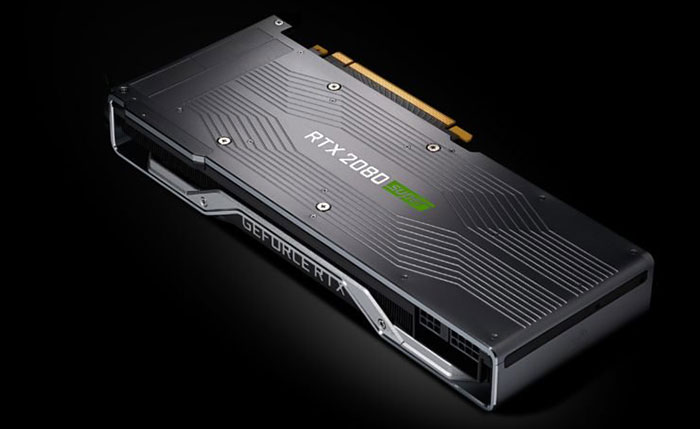 Whether these differences in performance play out similarly across a wide spectrum of games remains to be seen. At least you won't have that long to wait to see this latest and greatest RTX Super card under test at HEXUS and other tech sites.
GeForce RTX to Super

RTX 2080 Ti

RTX 2080 Super

RTX 2080

RTX 2070 Super

RTX 2070

RTX 2060 Super

RTX 2060

Launch date

Sep 2018

July 2019

Sep 2018

July 2019

Oct 2018

July 2019

Jan 2019

Codename

TU102

TU104

TU104

TU104

TU106

TU106

TU106

Architecture

Turing

Turing

Turing

Turing

Turing

Turing

Turing

Process (nm)

12

12

12

12

12

12

12

Transistors (bn)

18.6

13.6

13.6

13.6

10.8

10.8

10.8

Die Size (mm²)

754

545

545

545

445

445

445

Base Clock (MHz)

1,350

1,650

1,515

1,605

1,410

1,470

1,365

Boost Clock (MHz)

1,545

1,815

1,710

1,770

1,620

1,650

1,680

Founders Edition Clock (MHz)

1,635

1,815

1,800

1,770

1,710

1,650

1,680

Shaders

4,352

3,072

2,944

2,560

2,304

2,176

1,920

GFLOPS

13,448

11,151

10,068

9,062

7,465

7,181

6,221

Founders Edition GFLOPS

14,231

11,151

10,598

9,062

7,880

7,181

6,221

Tensor Cores

544

384

368

320

288

272

240

RT Cores

68

48

46

40

36

34

30

Memory Size

11GB

8GB

8GB

8GB

8GB

8GB

6GB

Memory Bus

352-bit

256-bit

256-bit

256-bit

256-bit

256-bit

192-bit

Memory Type

GDDR6

GDDR6

GDDR6

GDDR6

GDDR6

GDDR6

GDDR6

Memory Clock

14Gbps

15.5Gbps

14Gbps

14Gbps

14Gbps

14Gbps

14Gbps

Memory Bandwidth

616

496

448

448

448

448

336

ROPs

88

64

64

64

64

64

48

Texture Units

272

192

184

160

144

136

120

L2 cache (KB)

5,632

4,096

4,096

4,096

4,096

4,096

3,072

Power Connector

8-pin + 8-pin

8-pin + 6-pin

8-pin + 6-pin

8-pin + 6-pin

8-pin

8-pin

8-pin

TDP (watts)

250

250

215

215

175

175

160

Founders Edition TDP (watts)

260

250

225

215

185

175

160

Suggested MSRP

$999

$699

$699

$499

$499

$399

$349

Founders Edition MSRP

$1,199

$699

$799

$499

$599

$399

$349