Computex 2005: XFX, pimping it up

Computex 2005: XFX, pimping it up





Those guys at XFX just can't keep a straight face when talking abut their latest 'mod' project. Forget about chopping a few extra windows in your case and take your bloo LEDs and use them to light up the dark places within you, XFX have really overdone it this time. With the series 'Extreme PC Garage' due on TV very soon, those XFX bods have had a crack at their own sort of mod, but to be honest, this isn't a mod and more of a complete build…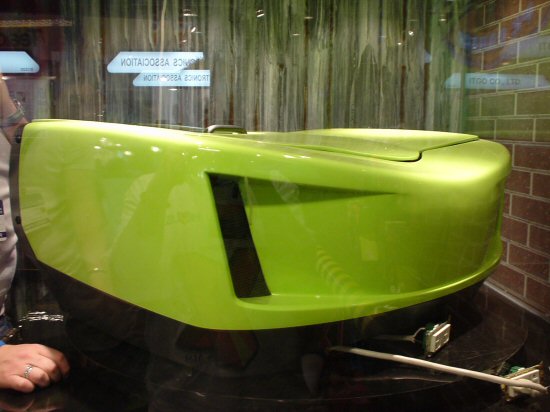 Far be it from me to suggest that XFX are doing anything remotely like MTV's famous 'Pimp My Ride' series, but Extreme PC Garage does feature heavily on a garage and modding stock items up and tricking stuff out… All we need is an X-Zibit for nerds and we'd be away.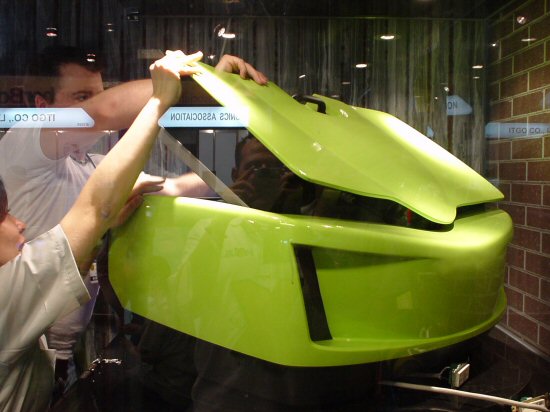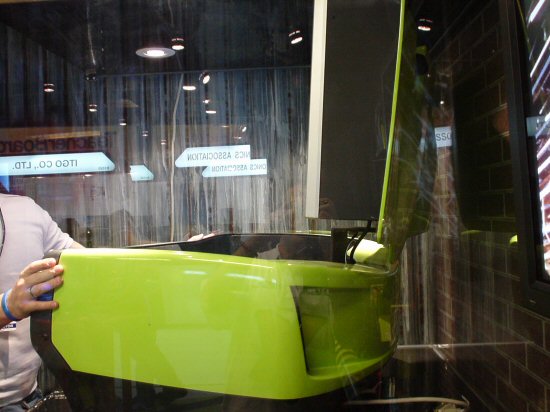 In honour of the series, XFX have gone to town and built a 1/3 scale model of the front end of some jazzy street machine, the likes of which you last saw in 'The Fast and the Furious'. Nothing special in that until I tell you they've whacked a massive LCD screen into the bonnet and slapped a PC in under that!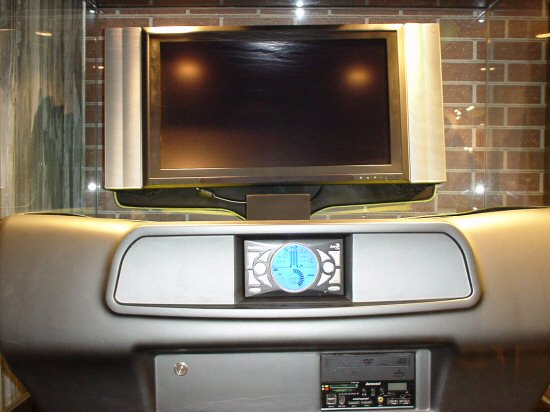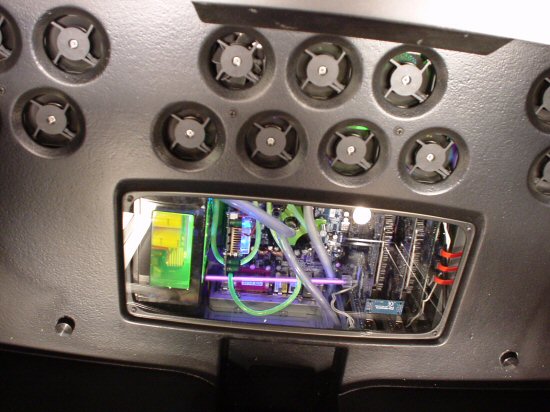 Specs for the PC were unclear at the time as the unit has just been shipped to Computex from the US where it has been touring around promoting the show. There must be something pretty hefty in there though as it needs a whopping FIFTEEN fans to cool it… still, even if it is about as practical as a chocolate teapot, you have to admit that XFX can build an extreme machine.