There are so many new articles being published thick-and-fast, and sometime contradicting each other, regarding the upcoming next gen Nvidia GeForce launch. One thing we are certain about is that in ten days time a lot more facts will be known, from the horse's mouth. That is the date that Nvidia will "celebrate gaming ahead of Gamescom 2018" and, more importantly, reveal some long anticipated "spectacular surprises". Some believable leaks point to the subsequent release of hardware as follows:
GeForce GTX 1180 on 30th August
GeForce GTX 1170/1180+ on 30th September
GeForce GTX 1160 on 30th October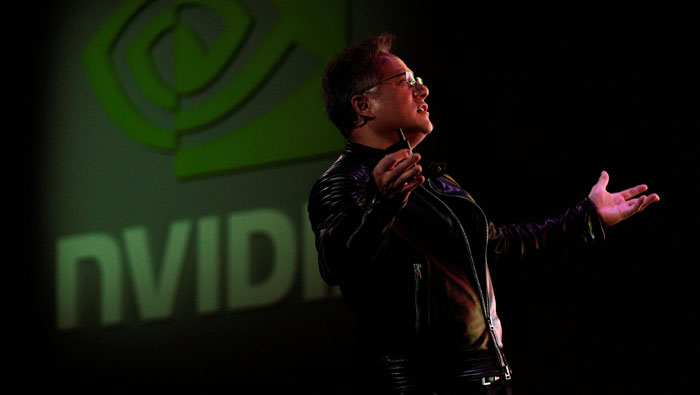 The renowned leaksters over at VideoCardz have their own round-up of next gen GTX rumours today. In summary they present the following smorgasbord of rumours:
Colourful has already shown off its next gen coolers, such as one which will be equipped on the GTX 2080 iGame Poseidon.
The GTX 2080 Founders Edition will look rather different to its predecessors as it will be a dual-fan design.
At the recent ChinaJoy expo, GALAX said that the GeForce 20 series would deliver a breakthrough in performance plus Nvidia ray tracing technology support.
GALAX confirmed availability for September.
Moving on to other next gen GTX news sources, Chinese site IT Home has been digging through the code of the latest edition of the AIDA64 benchmark software. In the code there is reference to a GV104 GeForce GTX 1180 graphics card. This contradicts the GTX 2080 rumours, as things stand. It isn't the first time we have seen such data leak early from AIDA64 and it also indicates the hardware will be available soon.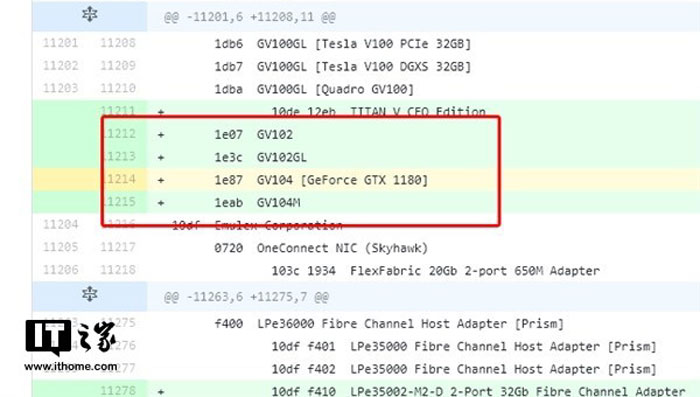 AIDA64 data
Another tech site called Segment Next, today wrote that the next gen GeForce cards would be known not by a GTX prefix but by an RTX prefix, signifying that they are ready for Nvidia's real-time ray tracing tech in games. It quotes a YouTuber source, AdoredTV, which added that RTX cards will be the higher-end 1180 and 1170 parts but the 1160 will remain in the GTX sub-brand or category. Another interesting snippet was that the GTX 1160 will be nearly 30 per cent faster than the Pascal-based GTX 1060.

AdoredTV's postulations
Last but not least, going back to VideoCardz, the site has just published a story providing more ammo for the RTX naming rumours. Nvidia has applied for trademarks for Nvidia Turing, Quadro RTX and GeForce RTX. It quoted both AdoredTV and the USPTO as sources for this information.
All the above is interesting but nothing is very conclusive. Thankfully Nvidia-sourced clarity and facts should only be 10 days away.