An SLI configuration in one card? Yes please
The NVIDIA GeForce 9800 GX2, pictured below, is set to debut in late February or early March. Naturally, the world can't wait that long and HardOCP have stepped forward to provide a few little details.
Firstly, the 9800 GX2 (pictured below) is said to be an 8800 shrunk down to 65nm. Thanks to the reduction in size, the card boasts two GPUs that have been inserted into a single card in SLI form. It is said to be some 30% faster than the current cream of the crop, the 8800 Ultra.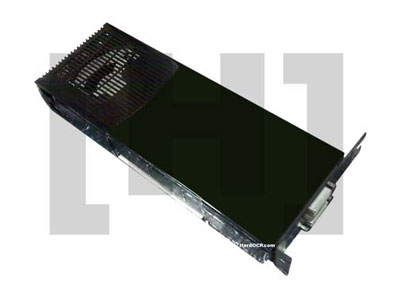 Though details are scarce, the card is said to feature:
1GB Frame Buffer
Two PCBs
Two 65nm GPUs Total
256 Stream Processors Total
Did we mention that it's also expected to support Quad SLI? Time for another upgrade I think.
Source: HardOCP