XFX announce their next Extreme Project



You see plenty of innovation at CeBIT 2005, and some fairly extreme things too, such as CPU's overclocked to 5GHz or engineering mainboards with extra bits of wire hanging off them.. but one of the most extreme mods this year has to be XFX's Smart Car, complete with XFX and NVIDA livery.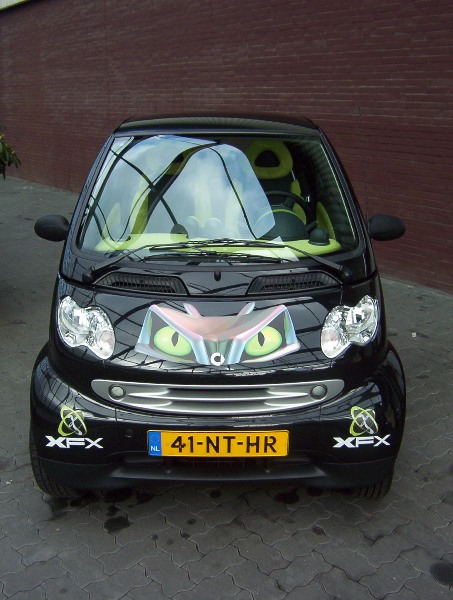 The project started off as an extreme mod inspired by our own Gordy's car PC, but being XFX, these guys have to go too far. Team HEXUS' David Ross and myself, accompanied by Halyna from XFX took this baby out for a quick test. Based around an XFX TNT M64, this little baby has some very special features. Power is totally independent from an electrical supply as it is driven, unusually, by petrol which provides a constant 12V across all the rails. The wiring loom is something to see. XFX are still working on the problem of running the machine in an enclosed space as you get a blinding headache after a few minutes.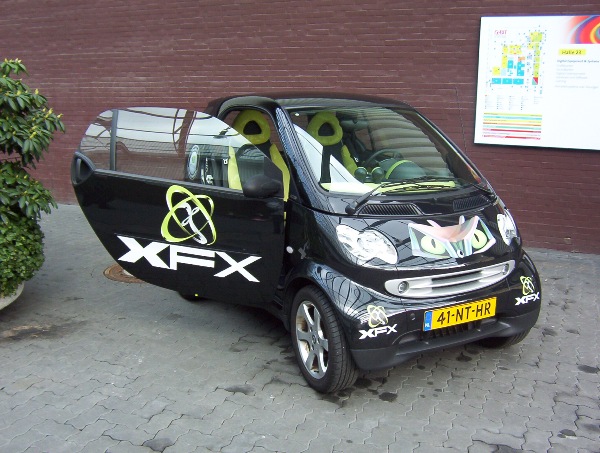 Primary cooling is water based, with the biggest radiator you've ever seen fitted to the front to optimise airflow. Further cooling is provided by two internal 80mm fans hidden behind the facia, but with fan controllers in easy reach from the driver's, I mean USER's position. There is talk of a phase-change project to be fitted for the milder weather, but at this time secondary cooling is achieved with the use of the innovative 'open your window' system, codenamed 'Wind-down'.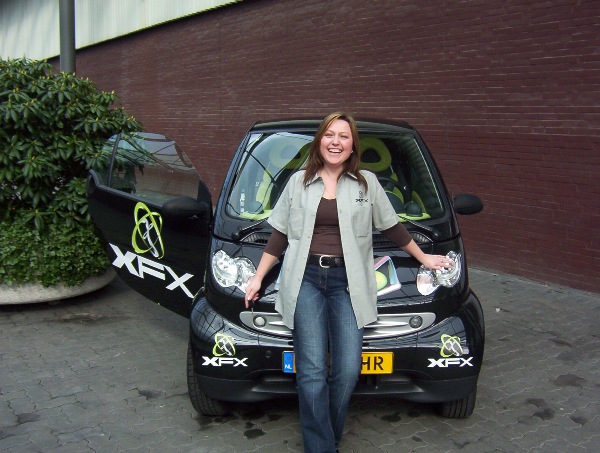 Storage capacity is immense, with enough room for nearly 1000 cds, or even more if you take them out of the cases… and there's even space in the glove box, sorry, level 2 cache… This is user expandable with legacy compatibility with third party roof-racks already widely available.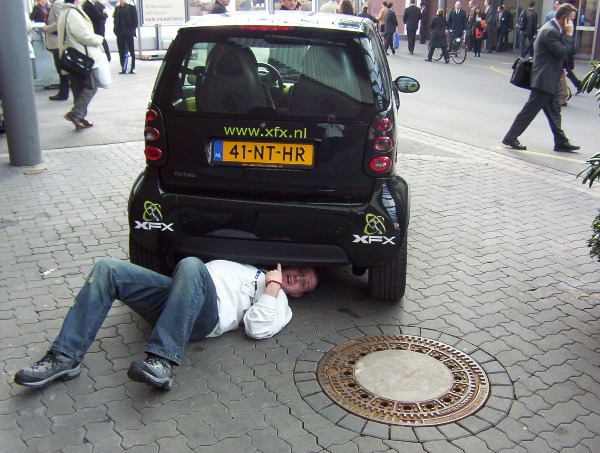 The system features onboard surround sound, with optional background noise if you wind the windows down. The real life settings for the sound are so life like, with wind and road effects particularly… for some reason we weren't allowed to test other environmental effects such as 'underwater' or 'car body repair shop'. Graphically, that tired XFX TNT M64 delivers in spades with truly brilliant 3D at shockingly fast frame rates. I'm not sure what resolution it was running at but there was only the slightest flicker even at 80mph, and the motion blur effect is superb. I especially liked the blue flashing lights you get when the machine hits 75mph through red traffic lights.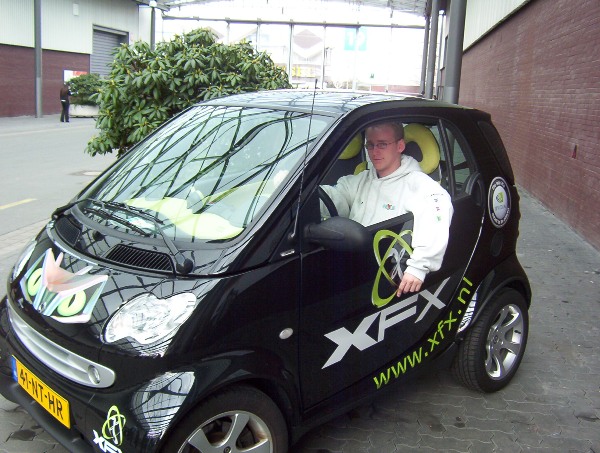 For the overt amongst us XFX have opted for a lighting system sadly devoid of any trendy UV bloo. Instead they've opted for raw power and the two main lights are enough to blind any oncoming gamer. That's not to say that the lighting is plain as round the back end you've got a pleasing mix of reds and yellows, all operable from the user's console. We've yet to benchmark this rig, but early tests show 8,000 MHz, sorry, RPM, to be easily achievable. How this holds up against some of the more powerful machines other manufacturers are working on remains to be seen. Rumour has it that this is really just a concept rig with the real deal being centred around an NVIDIA GeForce 6800 Ultra 512MB and will be bright red, have Ferrari written down the side and be tested by Michael Schumacher.