Phenomenal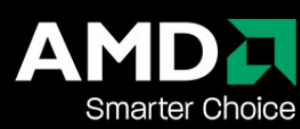 Phenom. That's what you will be buying if you invest in AMD's upcoming K10 CPU architecture.

Previously known as Barcelona, Phenom, for the desktop, will be available in H2 2007 and fit right into your present AM2 motherboard with a simple BIOS update, AMD says.

Released in both dual-core and 'native' quad-core models, and dubbed Phenom X2 and X4, respectively, the CPUs will feature an all-new shared 2MiB L3 cache, 512KiB L2 cache per core, 128-bit floating-point SSE units, internal sharing of cache contents between cores, power management that provides per-core adjustment, and improved virtualisation support.

Motherboard manufacturers will rejoice at the news of AM2+; the desktop chipset required to extract the most performance from the new Phenom processors. AM2+, like the CPUs, will provide for HyperTransport 3.0 connectivity, providing a faster link between CPU socket and chipset bridge(s). AM2+ also has the necessary circuitry for per-core voltage adjustment, too.

Phenom's performance champion will a Socket F (1207-pin) processor that falls under the FX banner. Utilising the same motherboard as the much-maligned Quad FX CPUs, dual Phenom FXs promises octo-core performance to rival's Intel's Skull Trail, announced at IDF 2007.

AMD reckons these quad-core 65nm processors will have a maximum TDP of 95W, with 68W low-power models also available at launch. We can't wait.

No word on pricing or speed grades just yet. A worthy competitor to Conroe/Kentsfield and Penryn? We'll find out in due course.

Read the press release in full here.