Spin the CPU bottle
It's no secret that AMD is readying its next-generation CPU technology, code-named Bulldozer. Read around the web and it seems as if a mid-June 2011 release is likely.
To whet your appetite and provide a basic understanding of Bulldozer and its ecosystem, especially for servers and workstations, AMD has put together six linked videos on YouTube, presented by John Fruehe, that detail some the technology involved.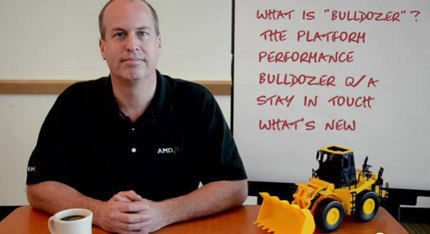 Of course, the videos are very much biased towards AMD and take no account of the rather obvious competition from Intel, but my question to you, readers, is if you find this method of information delivery useful?
Have the videos given you a clear insight into the Bulldozer core and platform, or has the AMD spin put you in, well, a spin? Let us know your thoughts in the forums.
Video link is here.