Back in September HEXUS reported upon the launch of the reinvigorated AMD Athlon range of processors. We heard that there were to be three Athlon processors launched in 2018, but only the first, lowest spec model was revealed at that time. Today AMD has revealed and made available two further Athlon designs.
As mentioned with the launch of the AMD Athlon 200GE, these new processors use AMD's popular AM4 socket, are built on the 14n process, and employ AMD's modern Zen CPU cores, and the Vega GPU architecture (all SKUs have a CPU with 2C/4T and GPU with 3 CUs). These processors will face off against Intel's Pentium line – and even the entry level part can usurp the G4560's performance in practically every CPU benchmark. AMD thinks these modern Athlons could form a good foundation to a 720p eSports gaming PC, for example.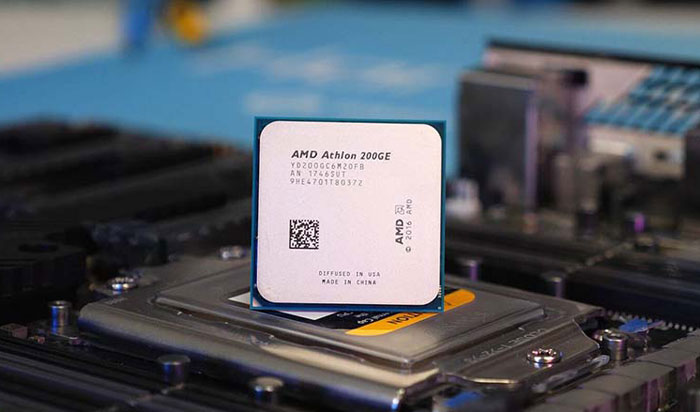 The newly unveiled Athlon 220GE and Athlon 240GE processors come with faster clock speeds for improved responsiveness, but the base specs seems to vary little if at all in other respects.
| | | | | | | |
| --- | --- | --- | --- | --- | --- | --- |
| | CPU Cores | Threads | Processor Frequency | Graphics Compute Units | TDP (Watts) | SEP (USD) |
| AMD Athlon 200GE | 2 | 4 | 3.2GHz | 3 | 35W | $55 |
| AMD Athlon 220GE | 2 | 4 | 3.4GHz | 3 | 35W | $65 |
| AMD Athlon 240GE | 2 | 4 | 3.5GHz | 3 | 35W | $75 |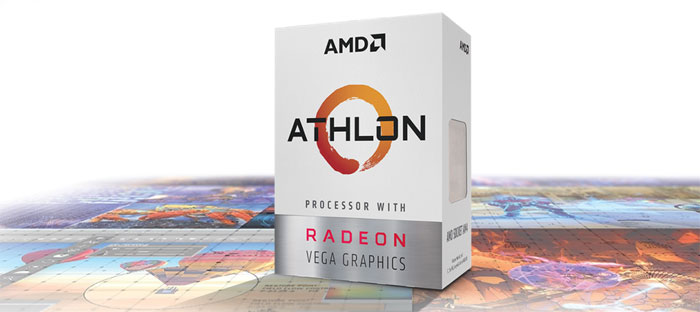 If you are interested in some performance tests for the new AMD Athlons, I see that Guru3D has published a review of the cheapest Athlon model (200GE) just a couple of hours ago. This in-depth review of 28 pages concludes that these processors might not be appealing to enthusiasts yet they still offer good value, use little power, run cool, and as you are on AM4 there is always chance to significantly upgrade later on. Currently MSI motherboards erroneously allow Athlon overclocking but this loophole is expected to be closed shortly.
AMD to Join NASDAQ-100 Index
In other AMD news, the firm has announced that it will be joining the NASDAQ-100 Index on 24th Dec. That means it has become one of the 100 largest non-financial firms listed on NASDAQ. The promotion to this prestigious index "demonstrates the progress we've made in recent years to transform the company, execute our long-term strategy and deliver a robust product and technology roadmap," asserts Ruth Cotter, SVP of Worldwide Marketing, Human Resources and Investor Relations, at AMD.