Thermaltake already has an aftermarket GPU cooler for NVIDIA's 8800-series graphics cards. The TMG ND5 is reckoned to outperform NVIDIA's decent reference heatsink, both for thermals and acoustics.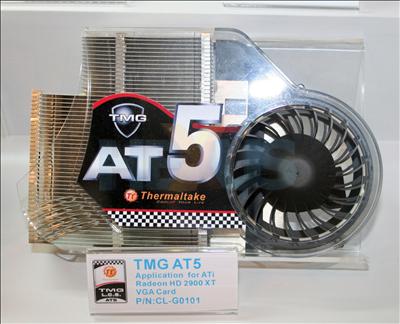 So, we weren't surprised to learn of a Radeon HD 2900 XT equivalent - the TMG AT5 - based largely on the same design but tweaked to fit AMD's latest and greatest. Expected price is around £30.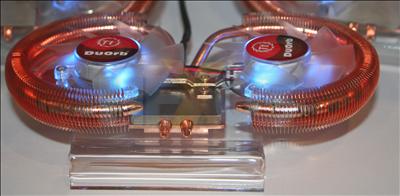 If you're not looking for something quite so heavy-handed, the DuOrb may be the answer. Packing in a couple of 80mm fans and leveraging Thermaltake's cooling know-how, the DuOrb is a slicker and better-looking effort.

[advert]Thermaltake ratifies the DuOrb to function with NVIDIA's GeForce 8800 GTX/Ultra but, somewhat surprisingly, doesn't have plans for an AMD HD 2900 XT model.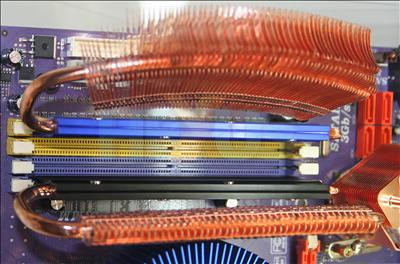 The company is also introducing a couple of new heatsink coolers for memory modules. The cooler shown at the top is based on the existing V1 CPU-heatsink design, and, at COMPUTEX, we've seen the V1 RAM Cooler used on DDR3 modules running at an effective 2000MHz.