A fan is a fan is a fan, right?

Actually, no. Not all fans are created equal, as ENERMAX is keen to show with its Twister fans, considering them to be a good deal better than the average.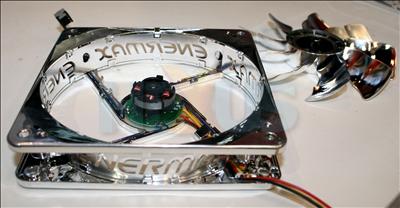 The Twister uses custom-designed fins that feature a slight kink. ENERMAX reckons this makes for a quieter fan at a given RPM. Interestingly, the ball bearings are situated in the body rather than fins.

You may think that the pre-cut ENERMAX logo around the periphery of the body is for aesthetic purposes only. However, ENERMAX claims that it aids cooling by allowing air to escape from a part of the body that's normally deflecting it back into the fins.

[advert]A bogus claim or one with considerable merit? Let us know in the forums.

The Twister range will be available in the all the usual sizes. Pricing to be confirmed.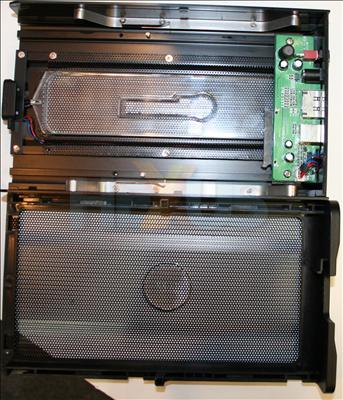 The ENERMAX JAZZ external enclosure grabbed our attention with its eye-catching design and wholly screwless installation. Simply place your 3.5in drive on to a couple of rails in the enclosure, slide the lid on top and lock. The lid closes such that, for want of a better description, the drive is squashed and secured into place.

The JAZZ is available in all the usual connectivity flavours, including eSATA.