Thermaltake throw a membrane at sweaty palms
Thermaltake were showing off some new technology at CeBIT 2007, beyond the usual cases and stuff there was a small blue device sitting on a desk that caught our eye.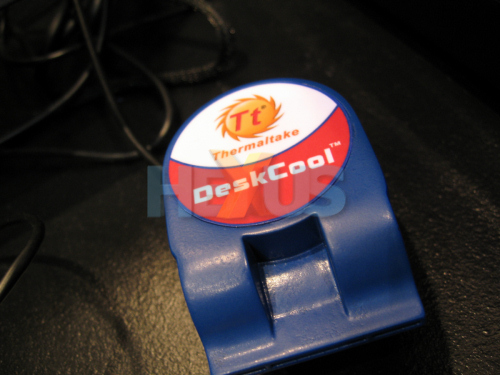 The DeskCool is a small fan-less cooling device that allows a user to cool their hands during game play. The DeskCool features a small membrane which vibrates to cause the air flow out of the device, powered off a single USB connection.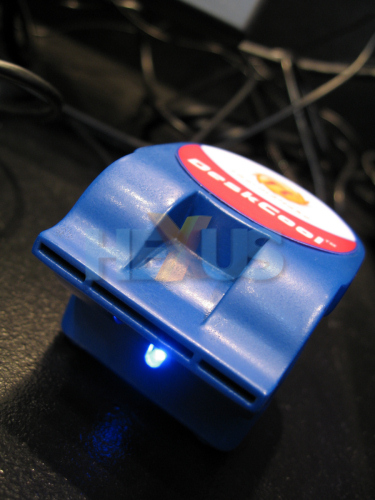 Now before anyone says its ugly (we'd agree with you) these are just technology samples and will be improved before the product makes it to market.

The technology is actually owned by Georgia Tech University in the USA which is exclusively-licensed to a company called Nuventix who have called the technology SynJet™.

Nuventix have teamed up with Thermaltake to see the product reach the mass-computing market, although HEXUS feels that this could be the beginning of bigger things for the technology.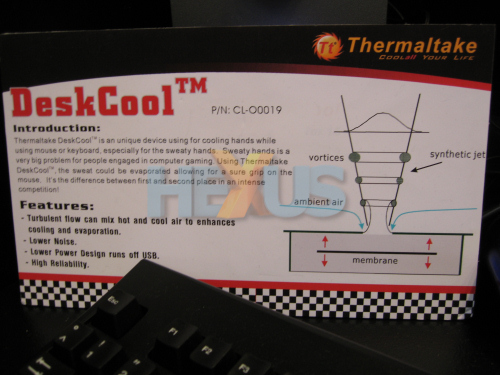 Imagine removing fans from products like HDD DVD recorders, Plasma and LCD TV's, even super high end Hi-Fi systems and replacing them with the fan-less and nearly silent SynJet™ technology – this company could see much bigger things than cooling a gamers sweaty palms but for the time being we'll just have to keep an eye out for the production version of the DeskCool.

Want to learn more about the technology behind the DeskCool? Then take a look at Nuventix's website.